Mains
Culinary
45 minutes
Braised Jerk Chicken
By Azuluna Foods
categories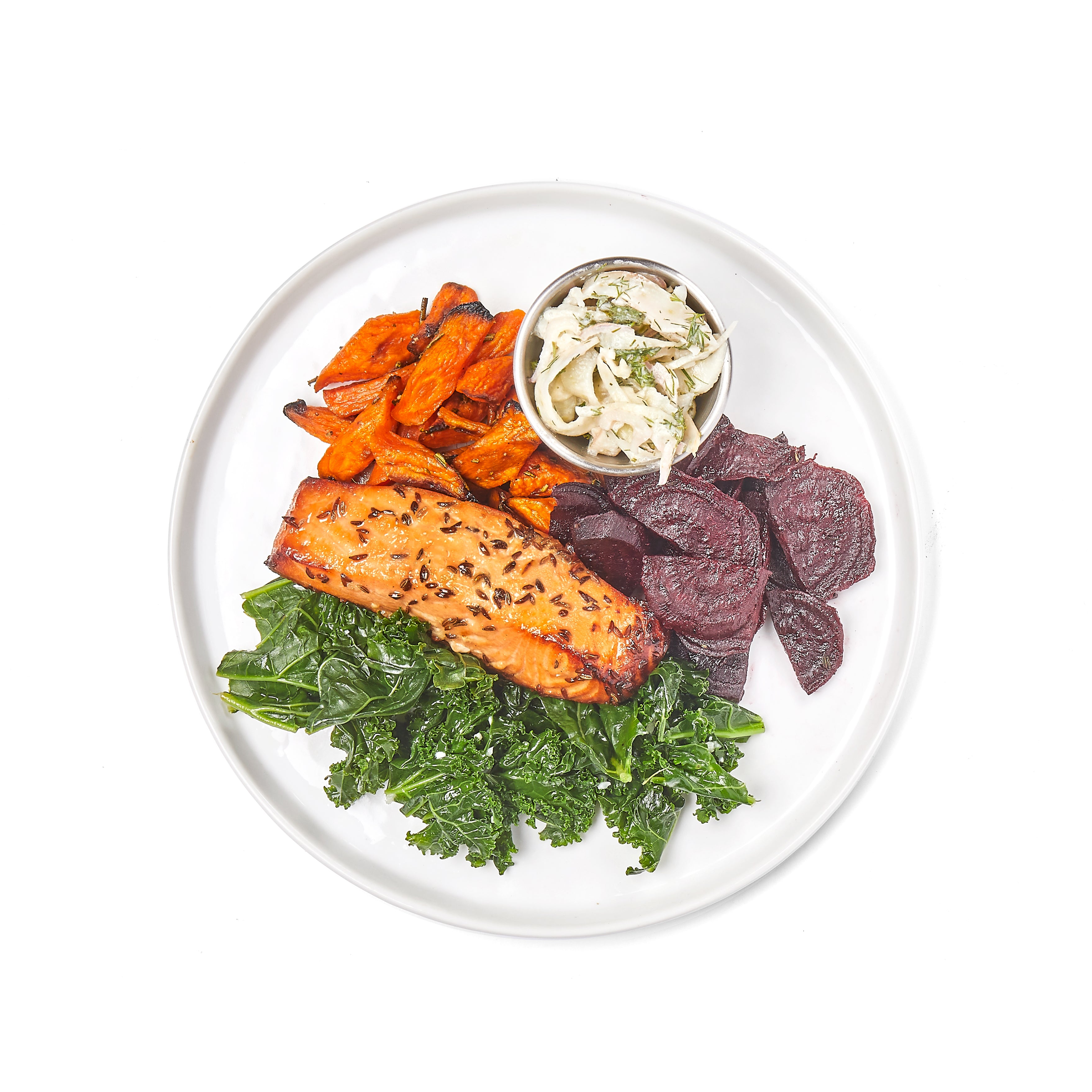 "Jamaican Jerk is one of my favorite ways to enjoy our pasture-raised chicken. Ours is a slight departure from tradition in that we use coconut aminos in place of soy sauce as all of our products are soy, gluten, GMO, and refined sugar free. Jerk Chicken covers so many flavor profiles and can be easily adjusted to an individual's preferences in that you can skew sweet, savory, or spicy, or aim for a nice balance which is what we've done here. Lucky for you, recreating this version at home is extremely simple and delicious with minimal mess to clean."
- Executive Chef, Todd Zimmerman
Braised Jerk Chicken
Yield: 4 servings
Prep Time: 15 minutes
Cook Time: 45 minutes
Ingredients
1 pound chicken thighs, boneless, skinless
5 teaspoons allspice, ground
5 teaspoons thyme, dried
2 ½ teaspoons coriander, ground
¼ cup molasses
¼ cup honey
½ cup coconut aminos
½ cup orange juice
6 tablespoons red wine vinegar
2 tablespoons sherry vinegar
1 tablespoon garlic, minced
¾ each habanero pepper, minced
½ each yellow onion, small diced
Preparation
Step 1
Mince the garlic, yellow onion, and habanero pepper. Use as much or as little habanero as you like depending on your desired level of heat.
Step 2
Combine the allspice, thyme, coriander, molasses, honey, coconut aminos, orange juice, red wine vinegar, sherry vinegar, garlic, habanero, and yellow onion in an oven-safe dish and whisk all ingredients until well combined. This will become your jerk marinade and braising liquid.
Step 3
Add the chicken thighs to the jerk marinade and marinate for at least 1 hour and up to 24.
Step 4
Next, cover the oven-safe dish of marinated chicken tightly with a layer of parchment paper and then aluminum foil. Place the covered chicken in the oven on the middle rack and bake at 350°F for 45 minutes to an hour. The chicken must reach a minimum internal temperature of 165°F at its thickest point.
Step 5
Remove the dish from the oven. Carefully pull back the foil and parchment-- be cautious of the hot steam that will rise as a result. Carefully remove the chicken from the dish and shred with a fork. 
Step 6
Check the temperature of the leftover, cooked jerk braising marinade that accompanied your cooked chicken. If the braising marinade is 165°F or higher, save it to be used as a sauce and enjoy! (Do not use any liquid that had raw chicken in it and was not fully heated to 165°F.)