Azuluna Foods' 2022 Holiday Gift Guide
If you're on the hunt for the perfect present for the ecologically-minded foodie in your life, look no further than Azuluna Foods' 2022 Holiday Gift Guide.
By Ryleigh Mullens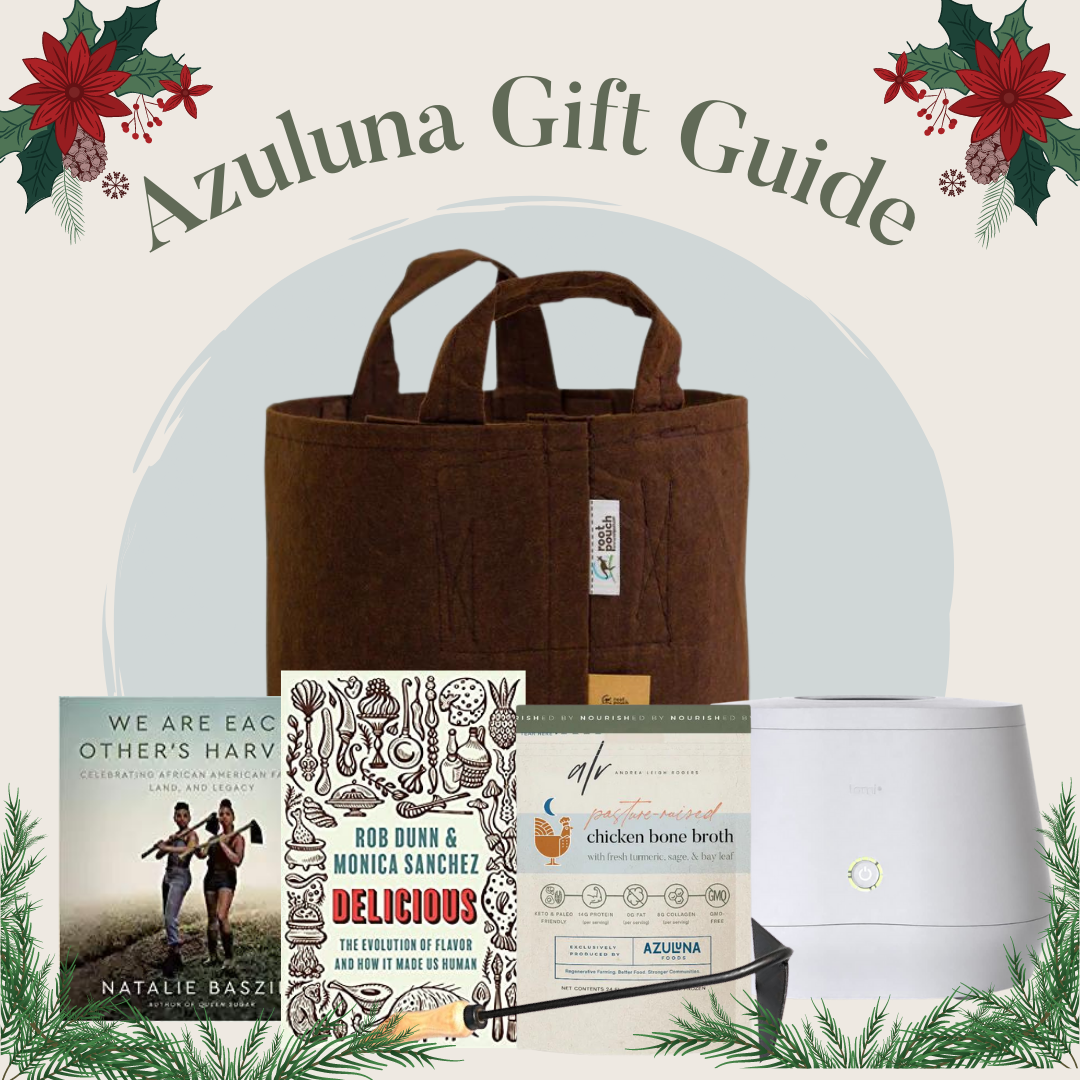 categories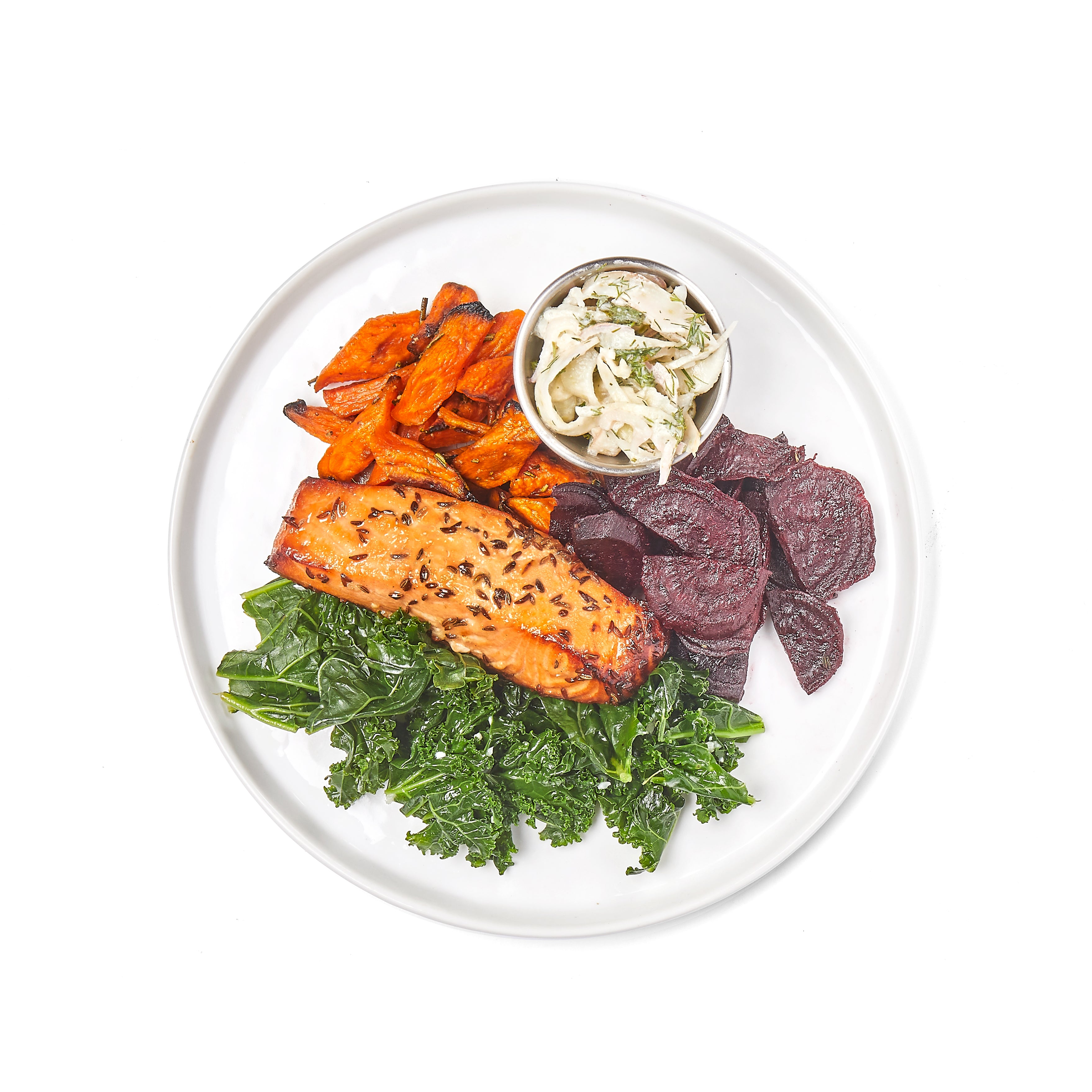 If you're on the hunt for the perfect present for the ecologically-minded foodie in your life, look no further than Azuluna Foods' 2022 Holiday Gift Guide. In this posts we explore our favorite items from the past year- whether they were gifts received or staples in our home, these products are enthusiastically approved by our team!
Dewit Dutch Hand Hoe
Any avid farmer or gardener knows, weeding is not fun, but it is a tedious requirement of building a relationship with the land. However, equipping yourself with high-quality tools makes this task so much easier. Dewit is a fantastic Dutch company that handmakes gardening tools dipped into a protective, environmentally friendly coating that ensures your purchase is as resilient as your land. We love the Dutch Hand Hoe, an incredibly useful partner in the fight against invasive weeds, allowing the user to slice weeds beneath the surface of dense vegetation with precision, strength, and control. In the United States, you can purchase this fantastic tool, and others, exclusively through Tierra Gardens.
Lomi
Compact composters had a moment this year and for good reason! Lomi, not to be mistaken for the delicious Filipino soup, is an awesome addition to any countertop, allowing users to compost kitchen scraps at home, divert waste from landfills, and recycle waste into nutrient-rich fertilizer. The miracle of Lomi, and the value behind this wonderful composter, is the absence of smell, a consequence of more traditional countertop composters. Lomi's activated carbon filters keep your space smelling fresh by trapping moisture, removing gas from circulation, and reducing unpleasant odors. As a climate neutral, Certified B Corporation Lomi is a company we can 100% get behind. 
Grow Bag
For urban dwellers itching to flex their green thumb while occupying little space, container gardening is a fantastic option. Container gardening, while not integrated with the earth, does impart ecological benefits such as providing food and shelter for local fauna, enhancing the biodiversity of the space, reducing reliance on pesticides, and diminishing the urban heat island effect. At Azuluna Foods, we love grow bags- compact, fabric-based buckets that allow users with limited space to grow a variety of produce. The fibers of the fabric allow oxygen to flow through the bag, preventing root overgrowth or binding, an issue that typically plagues container gardeners. These bags are perfect for anyone with space constraints, financially accessible, easily transported, efficiently stored, and provide green decor! Epic Gardening, an informative gardening Youtube channel, sells an excellent option- the Root Pouch Fabric Pot- a great way to invest in your container garden.
Books
.          
If you're looking to learn more about agriculture and food systems from the comfort of your home, we can't blame you, books are an awesome way to steep yourself in the mind of a cultivator! A great place to start is We are Each Other's Harvest: Celebrating African American Farmers, Land, and Legacy, a nonfiction book in which author, Natalie Baszile, gathers essays, poems, photographs, quotes, conversations, and first-person stories that highlight black people's contribution and connection to agricultural land in the United States. Another enriching read is Delicious: The Evolution of Flavor and How It Made Us Human by Robert Dunn, a nonfiction book that explores what flavors are, why we crave specific ones, how they benefited us evolutionarily and how our preferences shaped human history. 
Azuluna Foods
Of course, what kind of brand would we be if we didn't mention our own products? At Azuluna Foods, we leverage small, New England farmers, providing all the resources necessary to begin livestock farming and guaranteeing an end market for the whole animal. Our family farms are held to rigorous animal welfare and sustainable land management standards, raising livestock on pasture using regenerative practices. We compensate farmers with fair wages and integrate animal proteins into our dietitian-designed and chef-crafted ready-to-eat meals, bone broth, and meat boxes. We engage with hyper-local food systems, fortifying regional economies by engaging with institutions like Johnson and Wales and Tufts University. Our Azuluna Foods gift cards make the perfect gift for the foodie or environmentalist in your life. Give the gift of convenience, allowing the receiver to choose from any one of our pasture-raised products.🤍🎁