Highlights from the 2022 White House Conference on Hunger, Nutrition and Health
By Ryleigh Mullens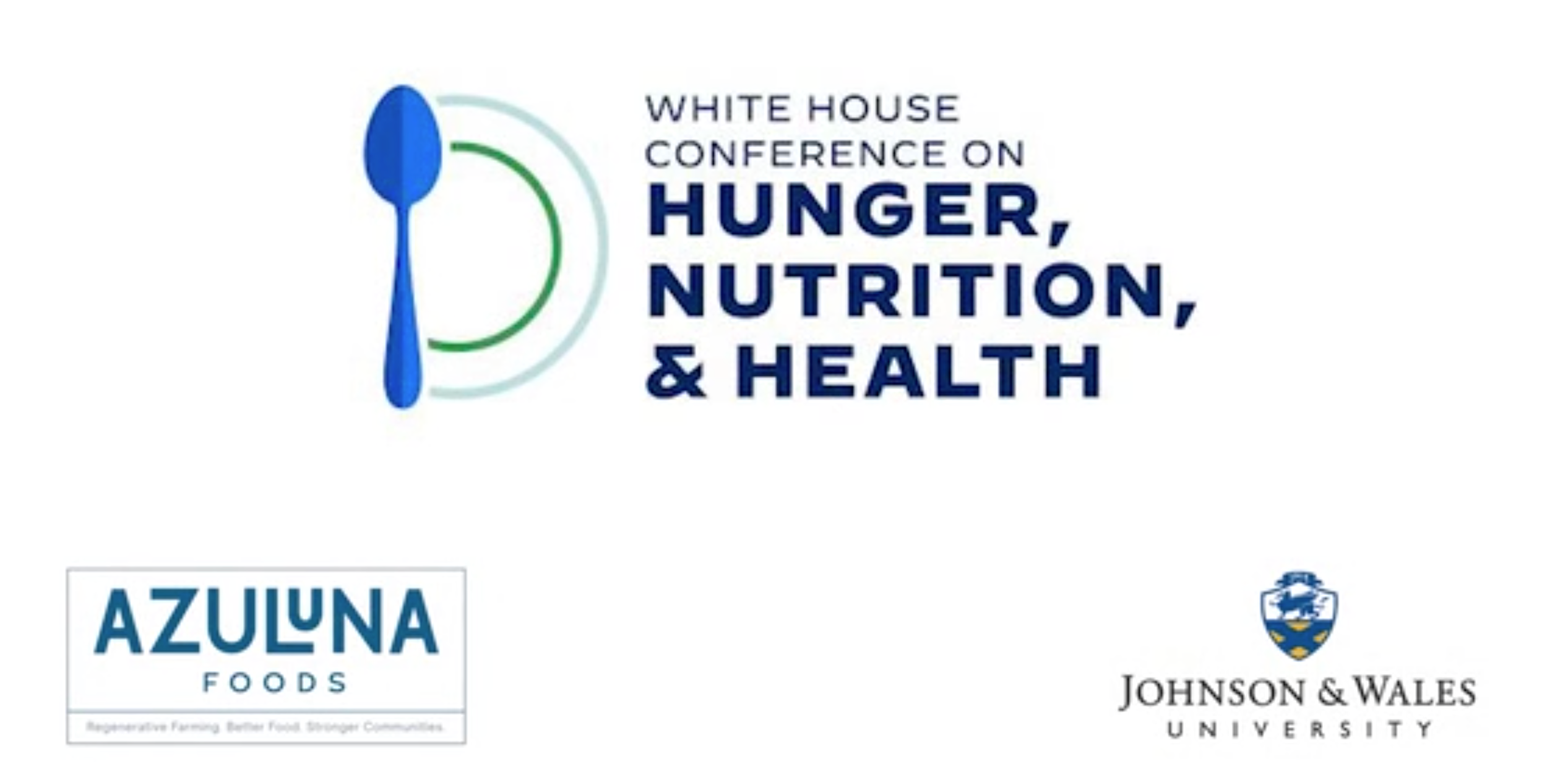 categories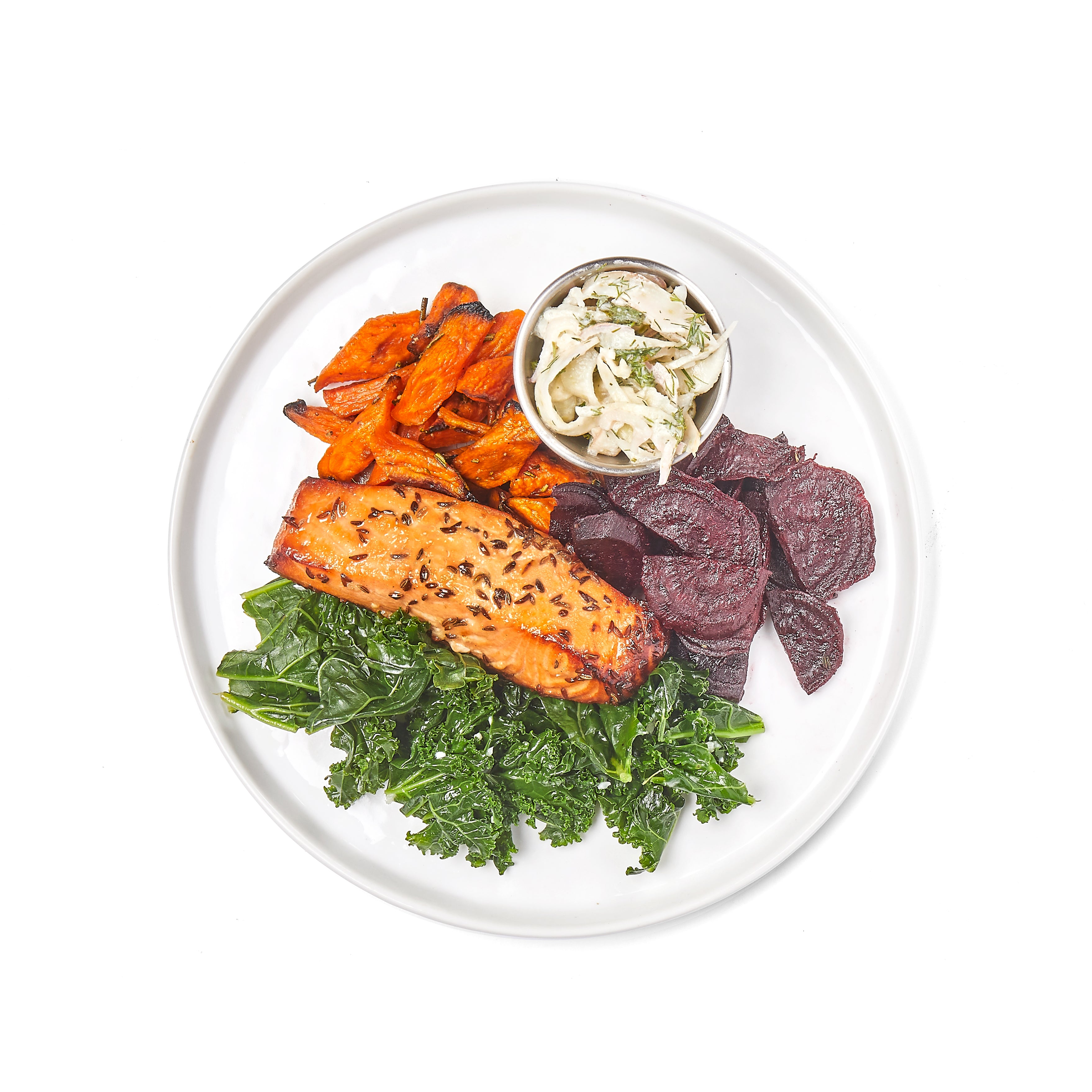 As a founding member of the Tufts Food and Nutrition Innovation Council, Azuluna Foods was honored to host a Satellite Event for the 2022 White House Conference on Hunger, Nutrition, and Health on the Johnson & Wales University campus. We were thrilled to be accompanied by students from the Culinary and Sustainable Foods programs as we watched history being made. During the conference break, we hosted an enriching fireside chat with a roundtable of experts in the field of culinary arts, nutrition, physical activity, and sustainable agriculture.
For the first time in 50 years, the White House hosted a Conference on Hunger, Nutrition, and Health, congregating members of the private and public sectors as well as concerned citizens to address food insecurity, diet-related disease, and physical activity to improve our nation's health. The efforts made by key stakeholders, activists, researchers, healthcare practitioners, folks with lived hunger experience, food industry representatives, NGOs, school administrators, and policy writers culminated in the creation of an innovative strategy to end hunger in America by the year 2030.
The proposed strategy includes new legislation, regulatory changes, and the development of public and private partnerships. At the center of this strategy is the acknowledgment of Food as Medicine–expanding nutrition assistance initiatives, proliferating produce prescriptions, and instituting a more formidable network of medically tailored meals. The Biden-Harris Administration has pledged more than $8 billion to this transformational vision, but the government does not plan to accomplish this alone. 
Much like the creation of the strategy, the implementation and enforcement of its major tenets will require a whole-society approach. The White House Conference on Hunger, Nutrition, and Health is strategically uniting nonprofits, institutions, and companies to build a collaborative network of support in the fight against hunger, leveraging the resources of both the public and private sectors. The $8 billion will be dedicated to a wide array of agendas ranging from charitable contributions to food system community-based organizations to investment in new medical screening software for preventable chronic illnesses.
The strategy is broken into 5 parts: improving food access and affordability, integrating nutrition and health, empowering all consumers to make and have access to healthy choices, supporting physical activity for all, and enhancing nutrition and food security research. From start-ups solving food insecurity at the community level to philanthropic ventures that increase physical activity on a national scale, and everything in between, the White House is taking a multi-pronged approach to ensure health is accessible to all. 
A few months have passed since the conference, which took place in late September 2022, and we would like to take some time to highlight the major takeaways from this monumental moment in community health history. 
1. Support for Regionalized Food Systems
The White House has charged the U.S. Department of Agriculture with connecting people to nutritious foods via localized food systems. By subsidizing the procurement of local fruits, vegetables, and other foods, the USDA can improve food security and engage with local economies, supporting small farmers and increasing access to a holistic diet. The USDA intends on doing so through the establishment of Regional Food Business Centers, supporting local food growth in underserved communities.
Additionally, the USDA will provide capital support in the form of grants and financial assistance to small farmers and regional food businesses, particularly in rural areas, to increase the growth, distribution, and processing of local food supplied to schools, food banks, and other nutrition assistance programs. In partnership with the EPA, the USDA will provide technical assistance to their Local Foods, Local Places recipients, supporting towns and cities as they establish a local food system. 
2. Expansion of and Amendment to Current Food Assistance Programs
At the first White House Conference on Hunger, Nutrition, and Health of 1969, food assistance programs like SNAP and WIC were brought into existence, providing many food-insecure people with the means to combat food insecurity. Its predecessor intends to build on these initiatives, expanding the scope of the services and increasing funds allocated to the programs. In the spirit of Food as Medicine, the White House strategy outlines clear efforts to integrate prescription nutrition into Medicaid and Medicare to prevent or aid in the fight against diet-related diseases.
A second major advancement was the implementation of universal free school meals. According to President Biden, "Within the next 10 years, my plan would make at least nine million more children eligible for free school meals". This move would dramatically improve national nutrition security, setting the foundation for health at a young age and ensuring that no child is hungry while at school. 
3. Increased Research Funding
The government will bolster funds allocated to researching food access and nutrition, collecting data, refining current assistance programs to increase efficacy, and utilizing data to inform policy, especially as it pertains to the issues of equity and access disparities. One way in which they will accomplish this is through improving senior enrollments in SNAP via AARP. By investing in research to identify key drivers of low SNAP enrollment, the government will be better able to mobilize resources to connect older adults with the services they need.
Another avenue of improvement is through diversity and inclusion within nutrition, health, and food security research, developing effective policies and interventions that consider the nutritional needs and cultural preferences of all Americans. The Department of Health and Human Services and the U.S. Department of Agriculture will select a 2025 Dietary Guidelines Advisory Committee composed of diverse members to reflect the backgrounds, experiences, expertise, education, and institutional affiliations of the racial, ethnic, gender, and geographic diversity of the United States. 
4. Private Sector Commitments
The awareness brought to hunger in the United States has prompted many private businesses to announce their own programs in alliance with the White House's goals. Inspired by the momentum created in the lead-up to this conference many major companies are galvanizing their resources to affect positive change. Take DoorDash, for example; through Project DASH this company will provide targeted support via $1 million in DoorDash Community Credits which community-based organizations can use to provide free food delivery to food banks, food pantries, and other emergency food shelters in one of their 18 partner cities.
Chobani, the celebrated greek yogurt company, is taking the goal a step further, improving the communities they serve as well as enhancing their own. Chobani launched its Food Access in Reach (FAIR) campaign, promoting businesses to "adopt-a-school" to make it food and nutrition-secure. Internally, Chobani is reforming child nutrition standards to improve the health of youth that consume their products. Additionally, they will be increasing their employee minimum wage to at least $15/hour to reduce hunger within their own company. 
5. Public Sector Collaboration
It is clear that the Biden-Harris administration is keenly aware of the need for transformational changes to both the food and healthcare systems. To address these sectors on a national level, the White House is taking a whole-government approach, enlisting the aid of 25 U.S. agencies or regional commissions to organize listening calls with citizens, the private sector, small government, NGOs, academia, and practitioners. The feedback received from these calls will inform the high-level task force that is overseeing the White House national strategy to end hunger and reduce diet-related disease. With a focus on lived experience and data-driven evidence, the government will scale successful pilot programs that are already positively impacting their communities.
The U.S. Department of Health and Human Services and the U.S. Department of Agriculture are leading the government efforts, playing a key role in the execution of the White House Strategy. While bipartisan support is necessary to ensure the overarching success of U.S. government efforts, the White House Strategy outlines a promising blueprint from which we can build a more sustainable future.