The History of Feasts- Why we congregate around the table during the holiday season!
Feasts are significant clues to the cryptic narrative of the past, allowing archaeologists and historians to gleam insight into bygone societies. 
By Ryleigh Mullens
categories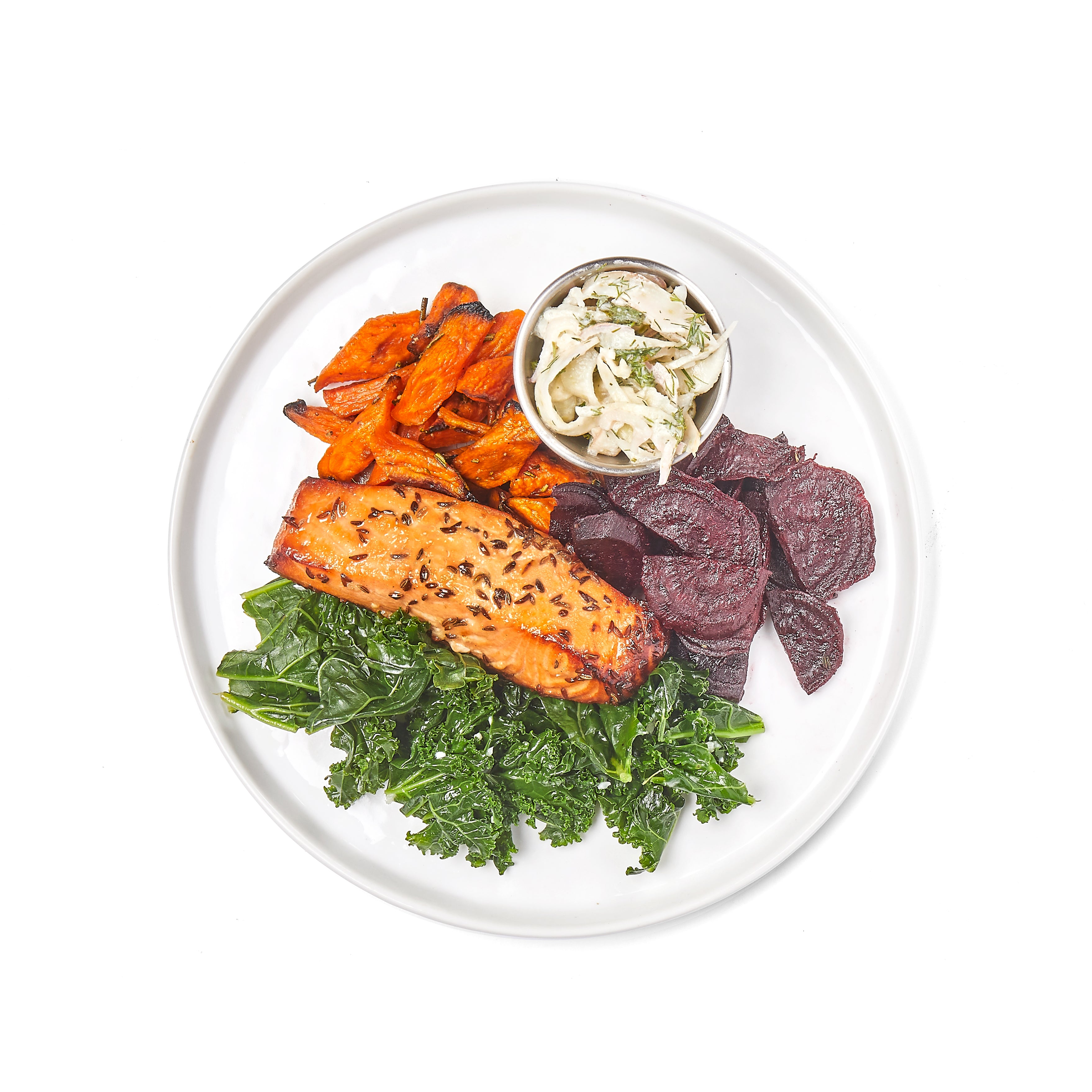 Although you may not know it, our contemporary Friendsgiving and holiday office parties are deeply rooted in the historic tradition of feasting. Civilizations have been participating in feasts for thousands of years (as far back as 3000 BCE), typically coinciding with the end of a plenteous growing season. In the western hemisphere, feasts commonly occur in the fall or winter, aligning with the festivities of the holidays. It's the season to embrace abundance and celebrate the bounty of the harvest. Loosely defined as the consumption of an elaborate or fanciful meal, feasts are often accompanied by entertainment and large congregations in both modern and ancient contexts. 
Feasts are significant clues to the cryptic narrative of the past, allowing archaeologists and historians to gleam insight into bygone societies. In fact, feasts have been cited as a major marker for domestication, signifying a shift from hunter-gatherers to the agricultural control and husbandry of plants and animals. Because of the domestication of livestock and crops, civilizations were able to settle in one place, departing from their nomadic lifestyle and investing in stagnant societies, which lead to the accelerated development of cuisine, art, governance, architecture, medicine, etc. These historic societies began accumulating surplus food stocks as domestication allowed for a more safe and reliable way to ascertain food. Culture evolved with these civilizations, as did the way in which we feast!
As livestock and crop domestication matured and refined, prosperous food production prompted elaborate feasts that were a reflection of agricultural success within a community, often seen as a space for reciprocity and relationship building through the medium of shared food. As a result, feasts have often been used as a type of social currency, rewarding hosts with prestige for their ability to accommodate and feed large gatherings. In the past, feasting was used to pay debts, forge allyships, intimidate foes, negotiate tension, celebrate significant milestones, honor deities, and commemorate the dead. During more desolate periods of history, feasting was, if not outlawed by administrations conserving resources, often a luxury that only the wealthiest could indulge in. However, by the 1940s through the 1950s, with the dawn of kitchen appliances and the social assertion of the housewife role, feasts were tightly woven into the image of the nuclear family.
In the mid-1950s feasting began to be recognized as an economic driver- a way to connect a variety of specialized food products into one occasion. This phenomenon was pioneered by the  Cambell's soup company which began featuring recipes on the cans of their products, a clever marketing tool for the promotion of surplus canned ingredients that weren't selling post-World War II. Green bean casserole is a great example. This infamous side dish did not exist before 1955 when Campbells first hired Dorcas Reilly, a home economics department supervisor at Drexel University, to develop a recipe that would encourage consumers to buy green beans and cream of mushroom. She quickly developed a simple, affordable six-ingredient dish that could be ready in 30 minutes, adding to the culture of convenience cooking and increasing the accessibility of feasting. What once was a marketing strategy is now an American staple, accounting for over 40% of Campbell's cream of mushroom soup sales. Dorcas created a myriad of recipes for Campbells to print on their cans, adding to the Rolodex of American recipes and filling feasts with her creations. 
While feasts of today may not be as opulent or extravagant as visions of the past, they still serve as a significant moment of congregation and consumption. As our lives become busier, it's hard to find the time to savor a delicious meal with your loved ones. At Azuluna Foods, we want to save you time in the kitchen by providing a holiday feast fit for the ages. For a modern, nutrient-dense twist on the age-old classics, check out our ready-to-eat Holiday Dinner menu featuring Maple and Dijon-Glazed Pasture-Raised Ham, Roasted Butternut Squash Mac and Cheese, Roasted Sweet Potato Pie Bars, and much more. This feast packs a punch, featuring gluten-free, vegan, and vegetarian options that comfortably serve a family of four. Happy Holidays!