Mains
Culinary
45 minutes
Mushroom, Lentil, and Walnut Bolognese
By Azuluna Foods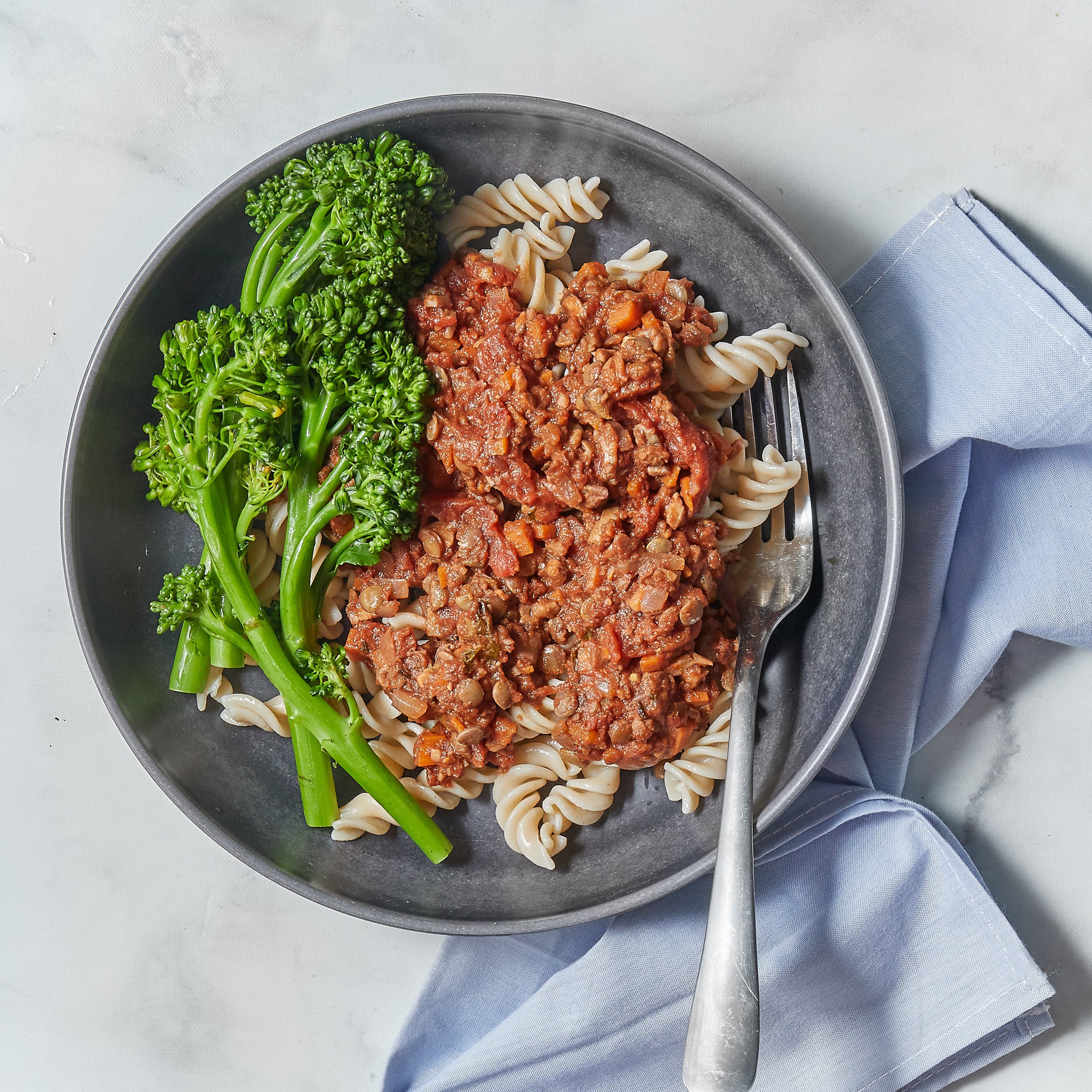 categories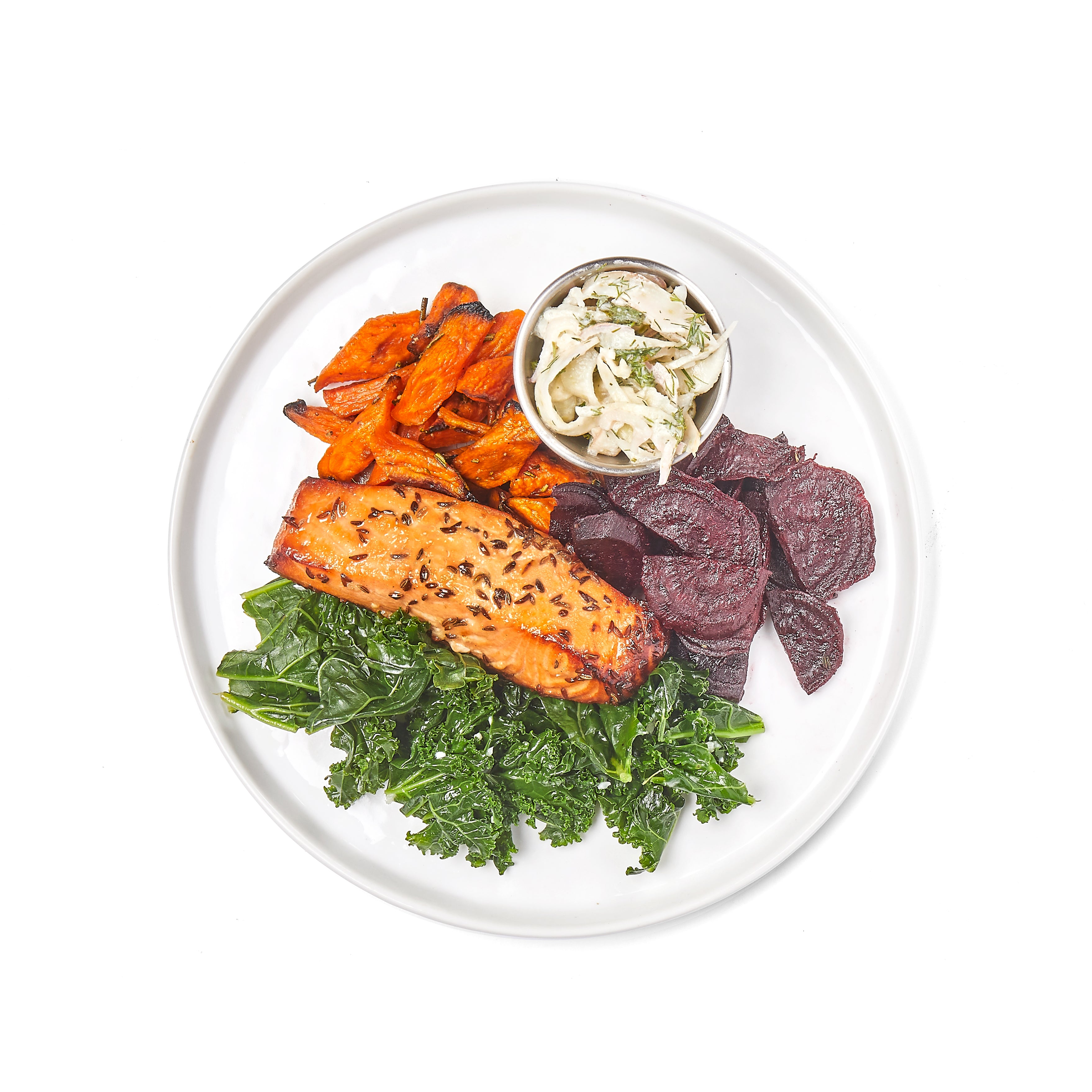 "Azuluna Foods is fortunate to have some of the finest pasture-raised meats and poultry in New England available and prepared in a variety of ways by our culinary team on campus at Johnson & Wales University in Providence, RI. But we understand that some of our patrons may enjoy alternate options while still getting the protein and other nutrients they need.
We are proud to have recently introduced to our menu selection our Vegan Mushroom, Lentil, and Walnut Bolognese. Roasted walnuts and french lentils with local Rhode Island mushrooms are slowly simmered with Turkish sun-dried tomatoes for an extra bit of brightness and savory depth. Jovial's award-winning organic brown rice fusilli pasta, accompanied by organic steamed broccolini, combine to balance this dish  and give you a filling boost of energy for the chillier days soon to come."
- Executive Chef, Todd Zimmerman
Yield: 4 servings
Prep Time: 45 minutes
Ingredients
1 large carrot, peeled
1/2 of a red onion
2 cloves of garlic
5 ounces of crimini mushrooms
1/2 cup walnuts, toasted
1 tablespoon tomato paste
1 pound tomatoes, crushed (canned works fine)
4 ounces lentils, cooked
1 ounce sun-dried tomatoes, soaked in water
1 1/2 tablespoons olive or grapeseed oil
1/2 cup water
1 tablespoon nutritional yeast
1 1/2 teaspoons fresh basil, chiffonade
1/4 teaspoon fresh rosemary, minced 
1 1/2 teaspoons balsamic vinegar
1 1/2 teaspoons coarse kosher salt
3/4 teaspoon black pepper
1/4 teaspoon crushed red pepper flakes
3/4 teaspoon agave
Preparation
Step 1
Chop the onions, peeled carrots, garlic, mushrooms, soaked sun dried tomatoes, and walnuts with a knife or in a food processor.
Step 2
Bring 4 cups of water to a boil. Add in the lentils and simmer for 20 to 30 minutes or until tender. Drain excess water if needed.
Step 3
Place a medium sized pan or pot over medium-high heat. Add in the olive or grapeseed oil, and then onions, carrots, and garlic. Season with salt, pepper, and red chili flake and cook, stirring frequently, for 8 to 10 minutes, or until fragrant and translucent.
Step 4
Stir in the minced mushrooms, sun-dried tomatoes and toasted walnuts. Continue to cook down for 10 to 12 minutes, stirring frequently. Next add the tomato paste and cook for 1 to 2 minutes, or until deepened in color. 
Step 5
Stir in the crushed tomatoes, cooked lentils, water, nutritional yeast and herbs. Bring to a boil and then simmer for 15 minutes. Keep an eye on the liquid and add more water (or the stock of your choice) if it starts to look dry.
Step 6
Remove from the heat and stir in the balsamic and honey. Taste and adjust seasoning adding salt and pepper as needed.