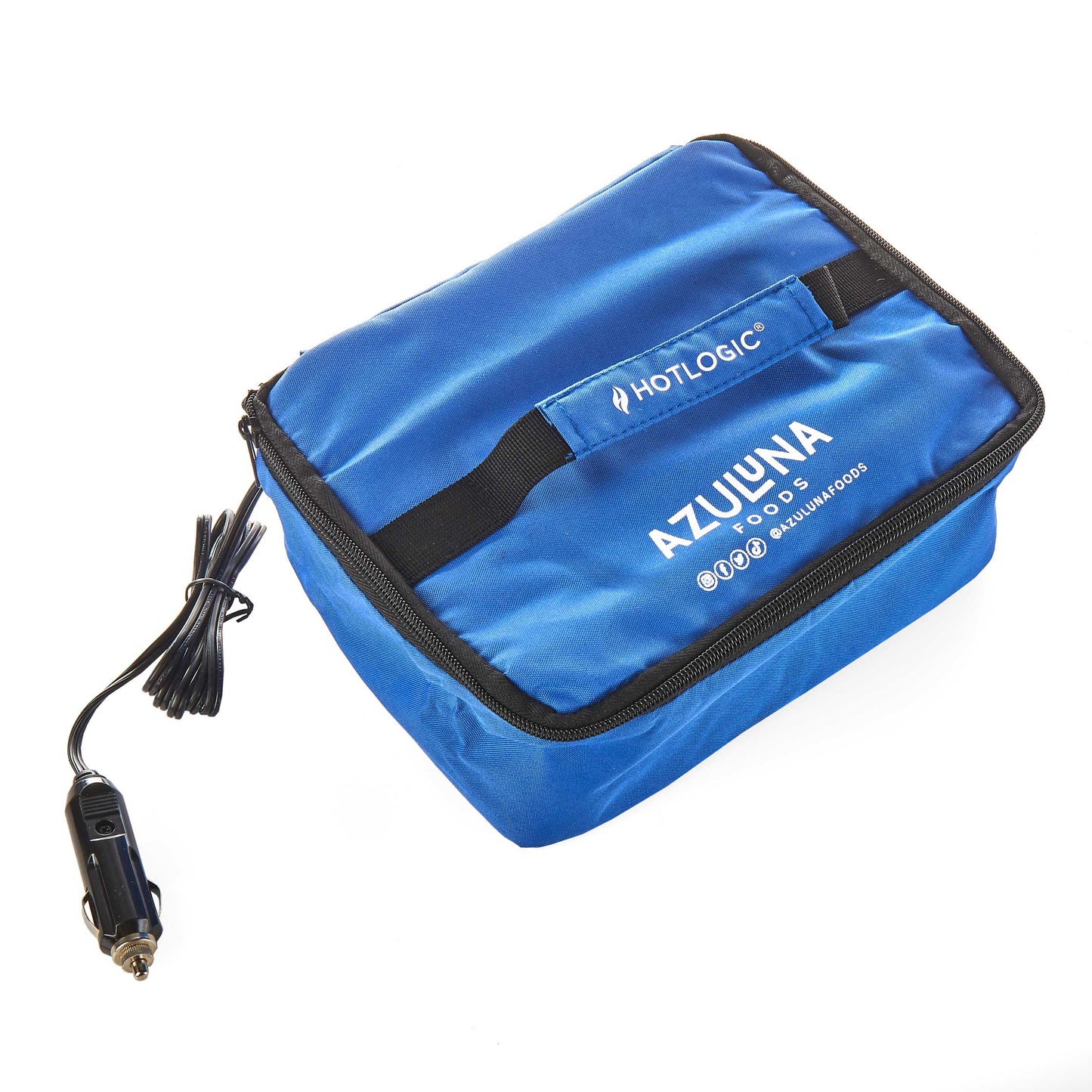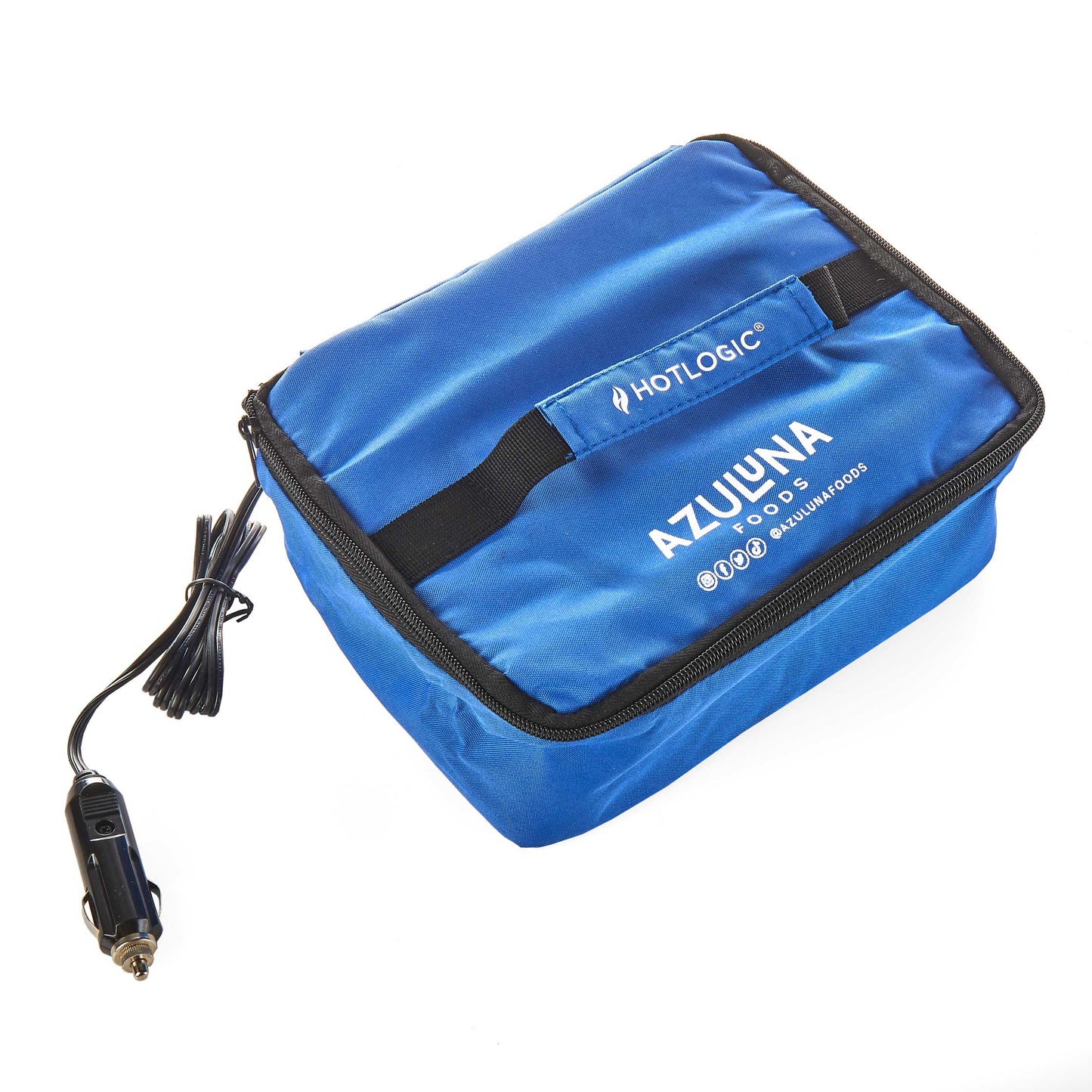 Take your Azuluna meals on the go with our Hot Logic portable oven. This innovative tote makes sustainable wellness easy, cooking food evenly and maintaining the internal temperature so you can prepare a warm meal anywhere at any time. Most importantly, the Hot Logic seamlessly fits Azuluna meals so you can enjoy our delicious and balanced recipes in minutes. Because our meal trays are oven safe up to 425 F, all you have to do is plug in your Hot Logic, remove the film, and enjoy your favorite dish, cooked to perfection. The soft, collapsible shape allows for easy transportation and storage allowing for a convenient and quick heating process whenever hunger strikes.
Hot logic's patented conduction pad connects with car and wall outlets and is compatible with your preferred food storage, including Ziplocs, Tupperware, and Pyrex. Skip the fast food, save your money, and fuel your day with a warm, nutrient-dense Azuluna Foods meal wherever life takes you.
Dimensions: 9.5" L x 7.5" W x 3.5" H
Material: Polyester
Power: 45 watts (.5 amps)
Our meals are crafted in kitchens where gluten, soy, and other allergens are present, and therefore are not certified gluten, soy, or other allergen-free.
Regular price
Sale price
$49.95
Unit price
per
Sale
Sold out
PLACING YOUR ORDER
How it Works
View full details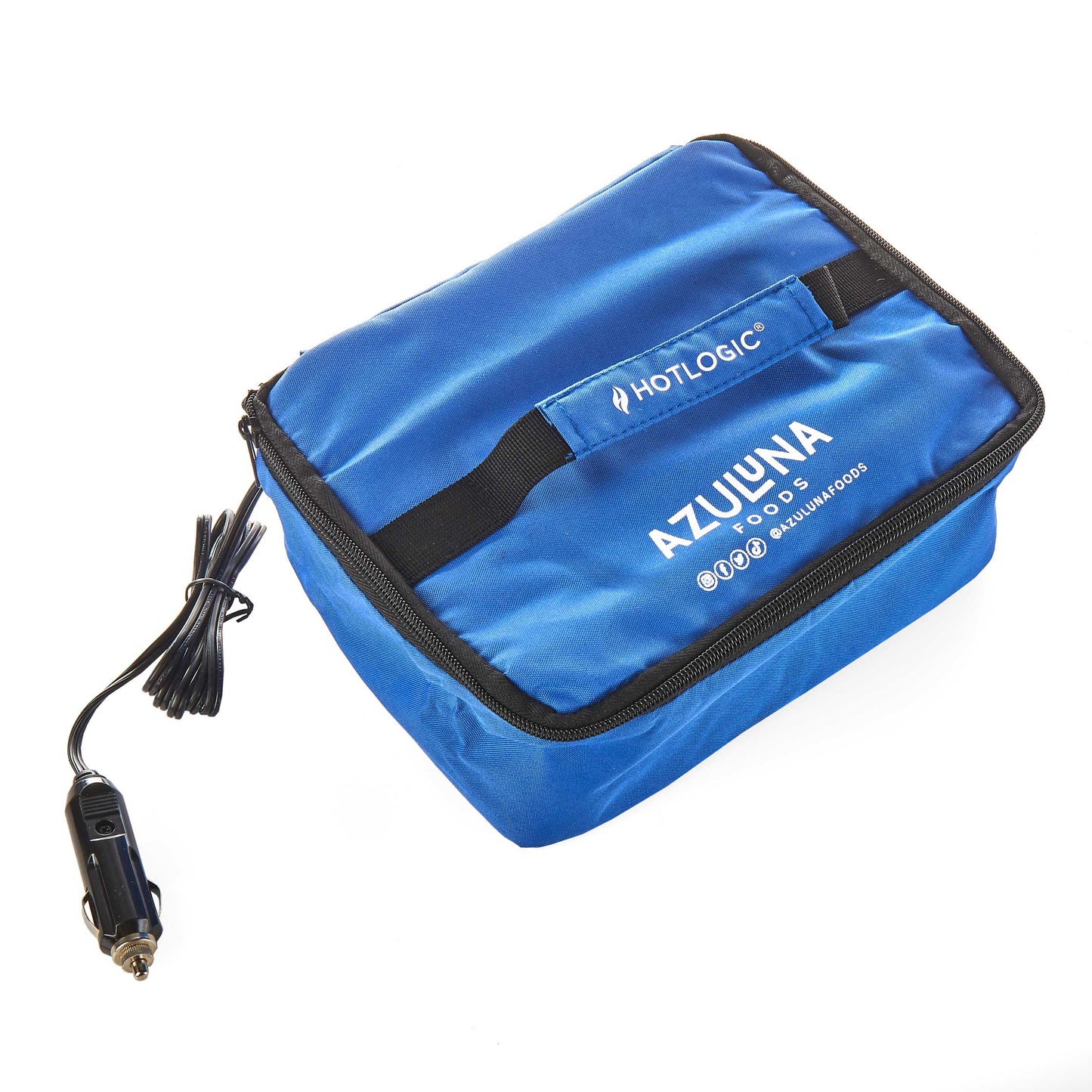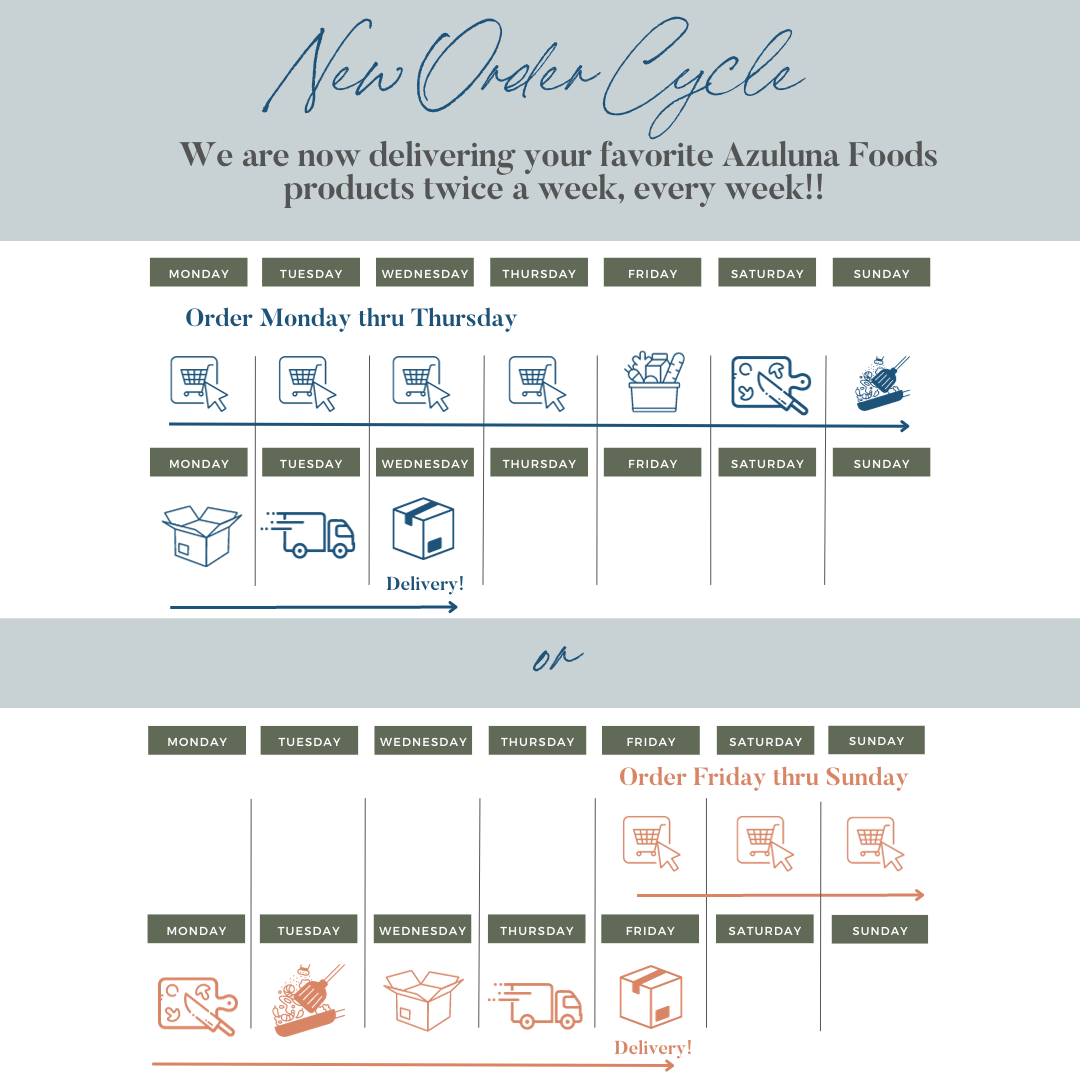 ×
Our Ready-to-Eat Meals Are:
All of Our Meals Are:
Fresh never frozen
Gluten-free
gmo-free
soy-free
refined sugar-free
questions?
FAQS
Follow this link to our online shop where you can find all of our Azuluna Food products online.
To ensure you never go without your favorite Pasture-Raised Meat or Bone Broth, we offer a convenient subscription for weekly deliveries with a complimentary discount. You may pause, skip, or cancel your subscription at anytime-you are never locked into a contract. Additionally, you can opt-out of a subscription and purchase Meat Boxes and Bone Broth at a frequency that best suits your schedule.
We are proud to deliver our products nationwide.
Great question. We offer a split-week cycle, so you can get your orders sooner and never have to worry about missing an order deadline. Place your order Monday through Thursday for delivery the following Wednesday, and Friday through Sunday for delivery the following Friday.
Nope. You'll receive tracking information that automatically updates as your box makes its way to your doorstep.
Unfortunately, no, our delivery system requires a home address for delivery.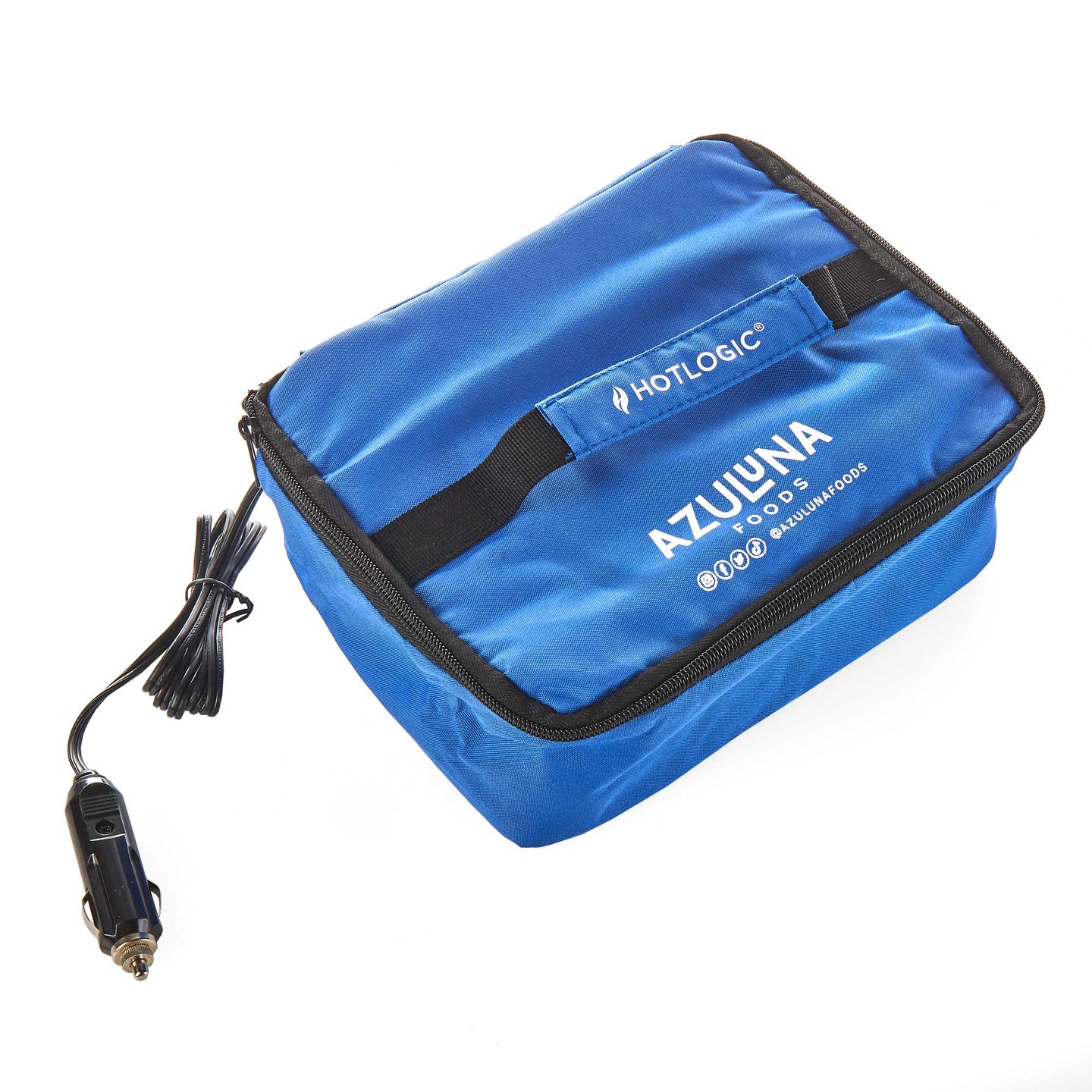 you may also like: