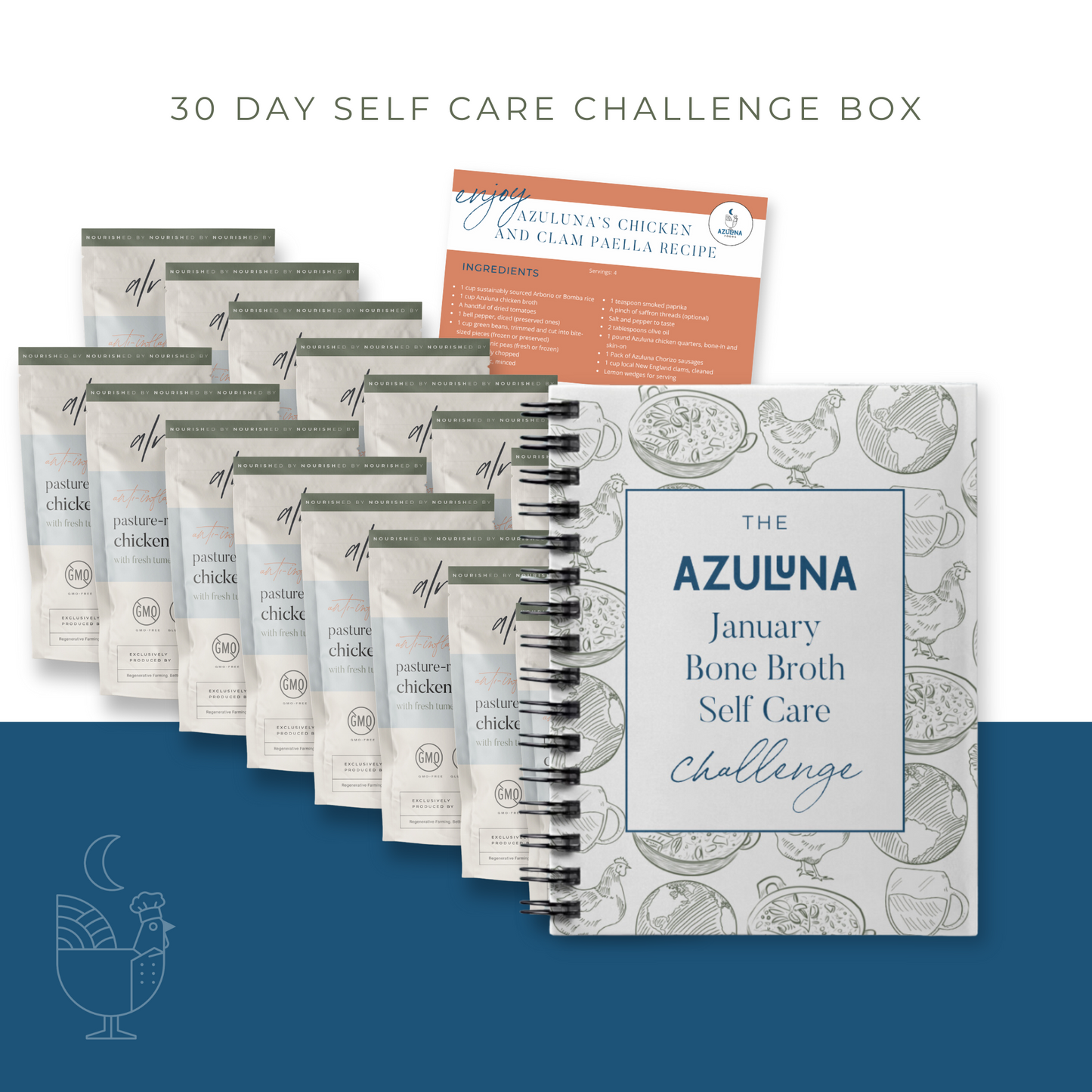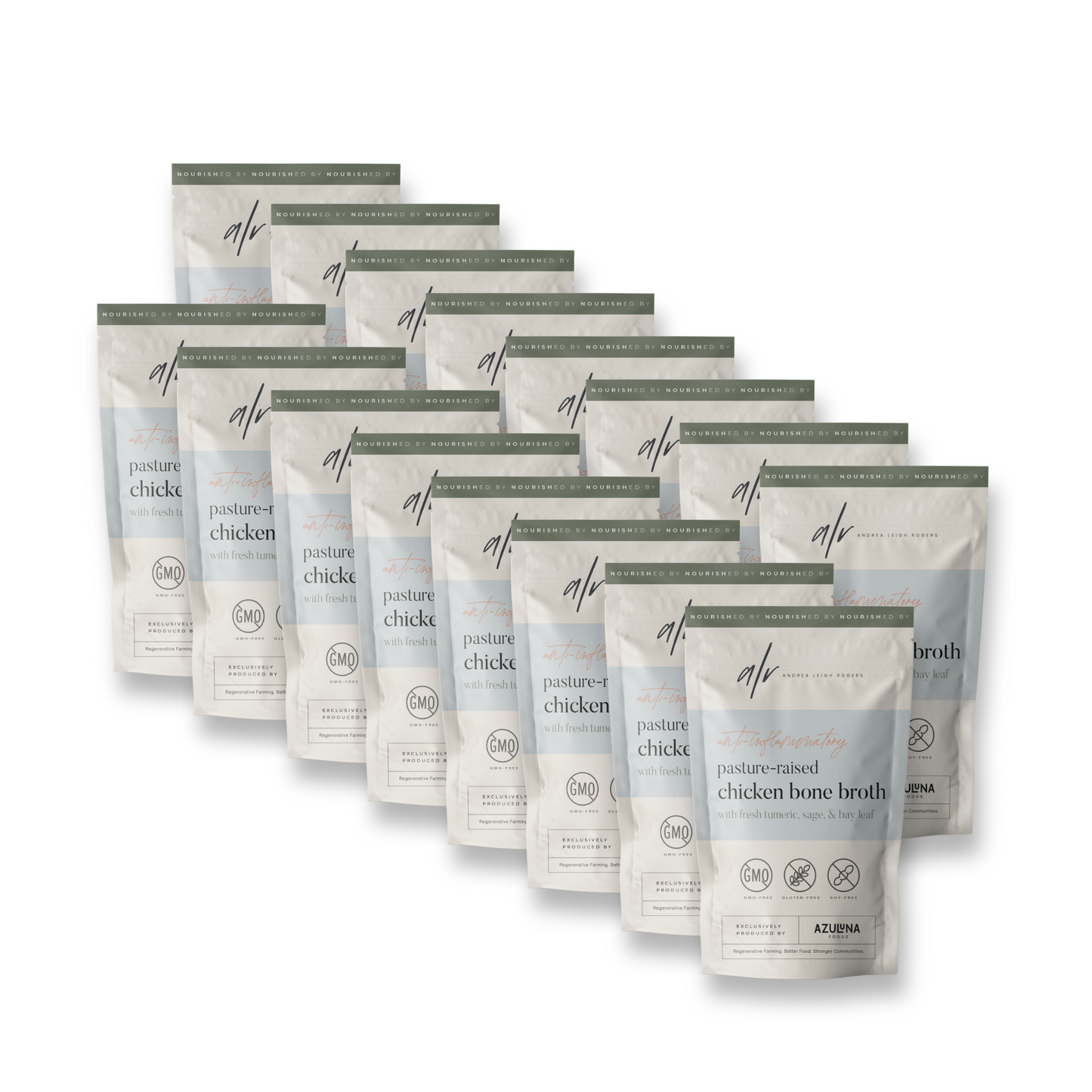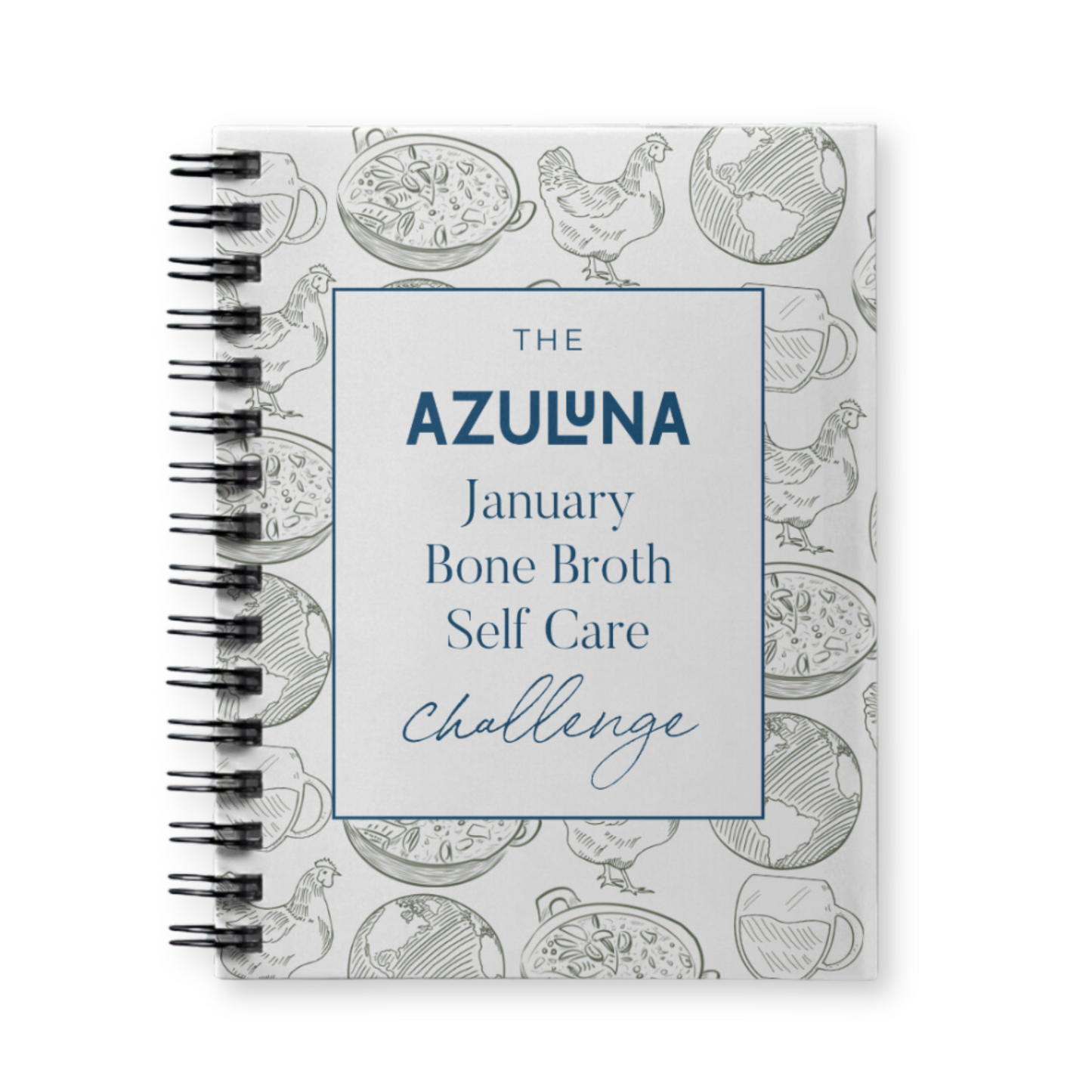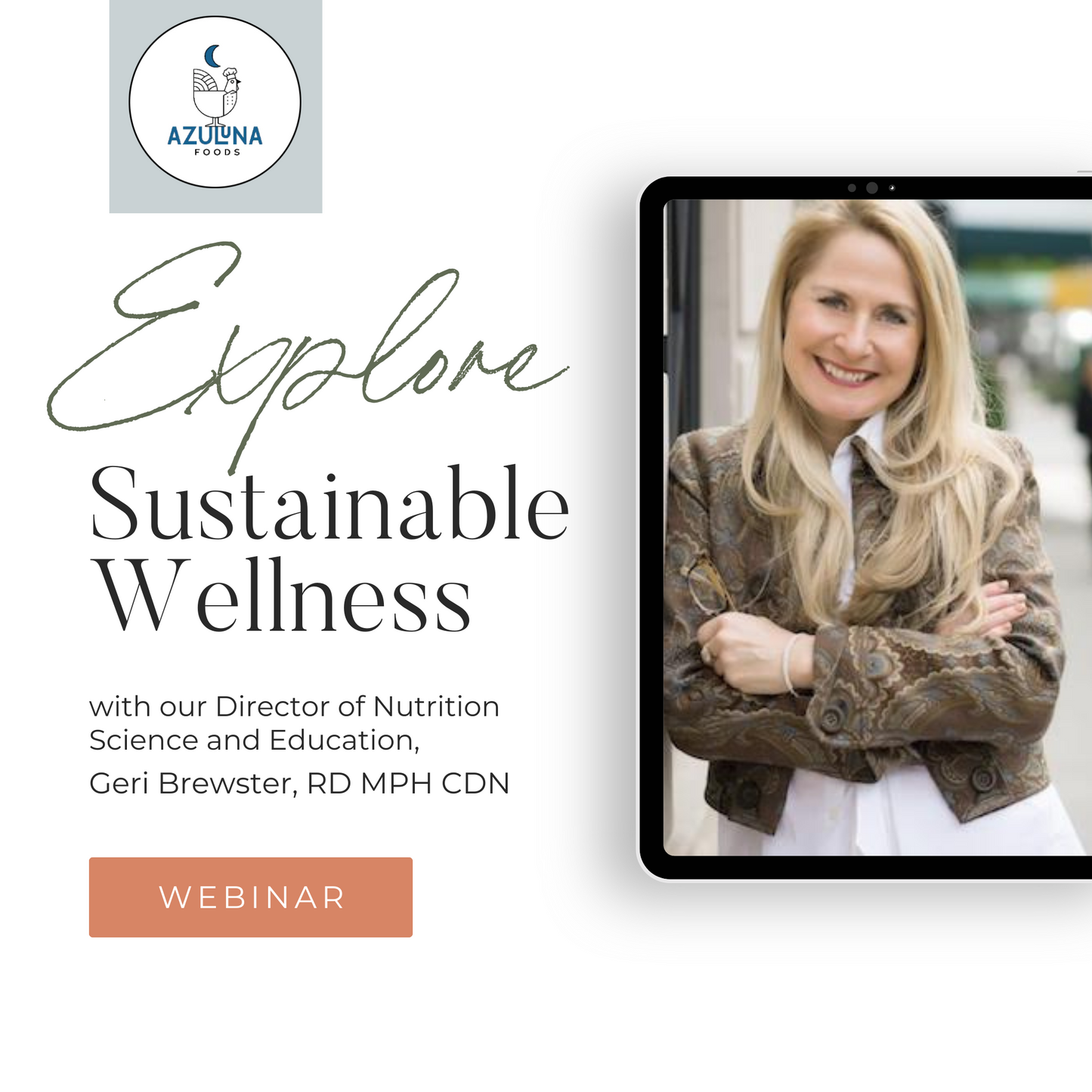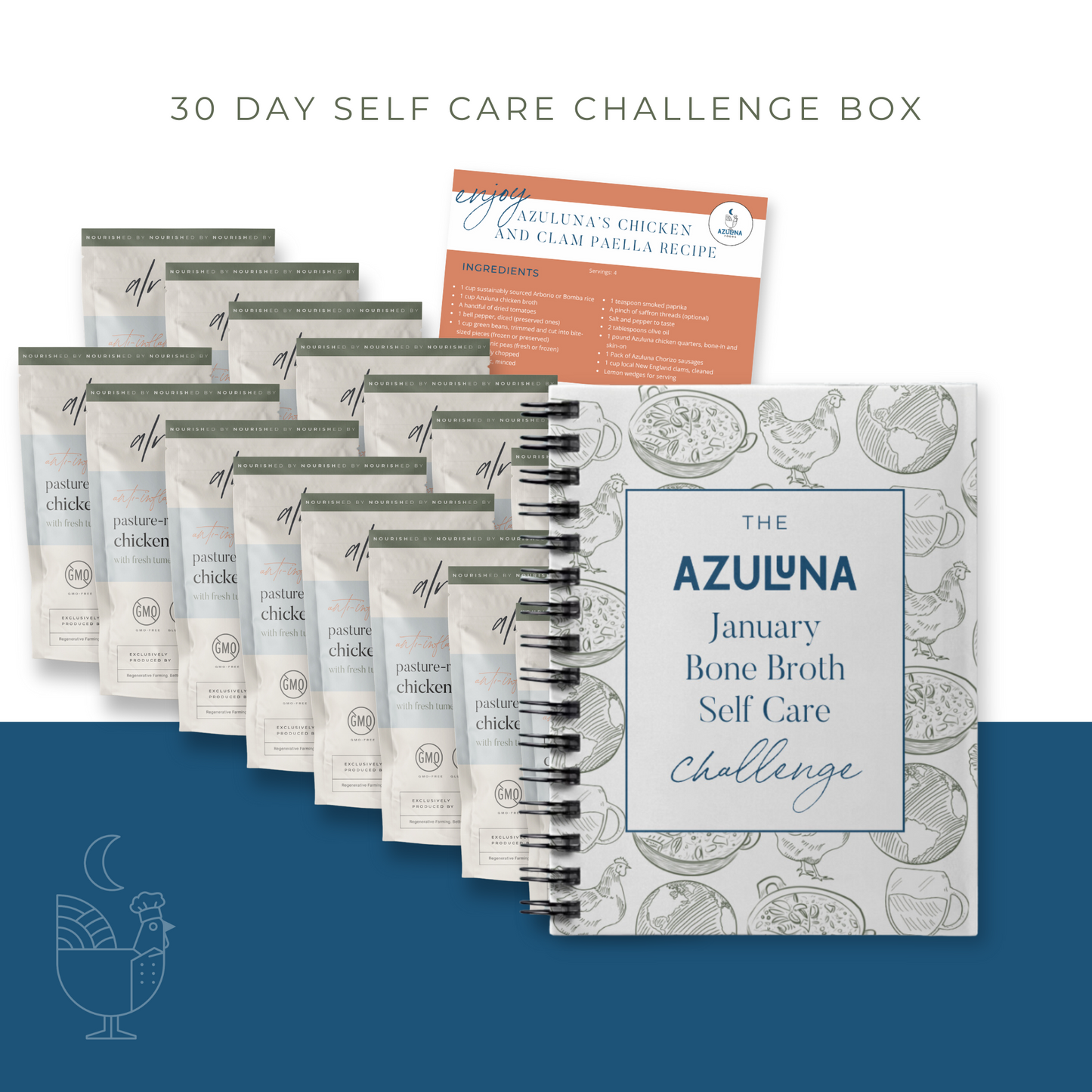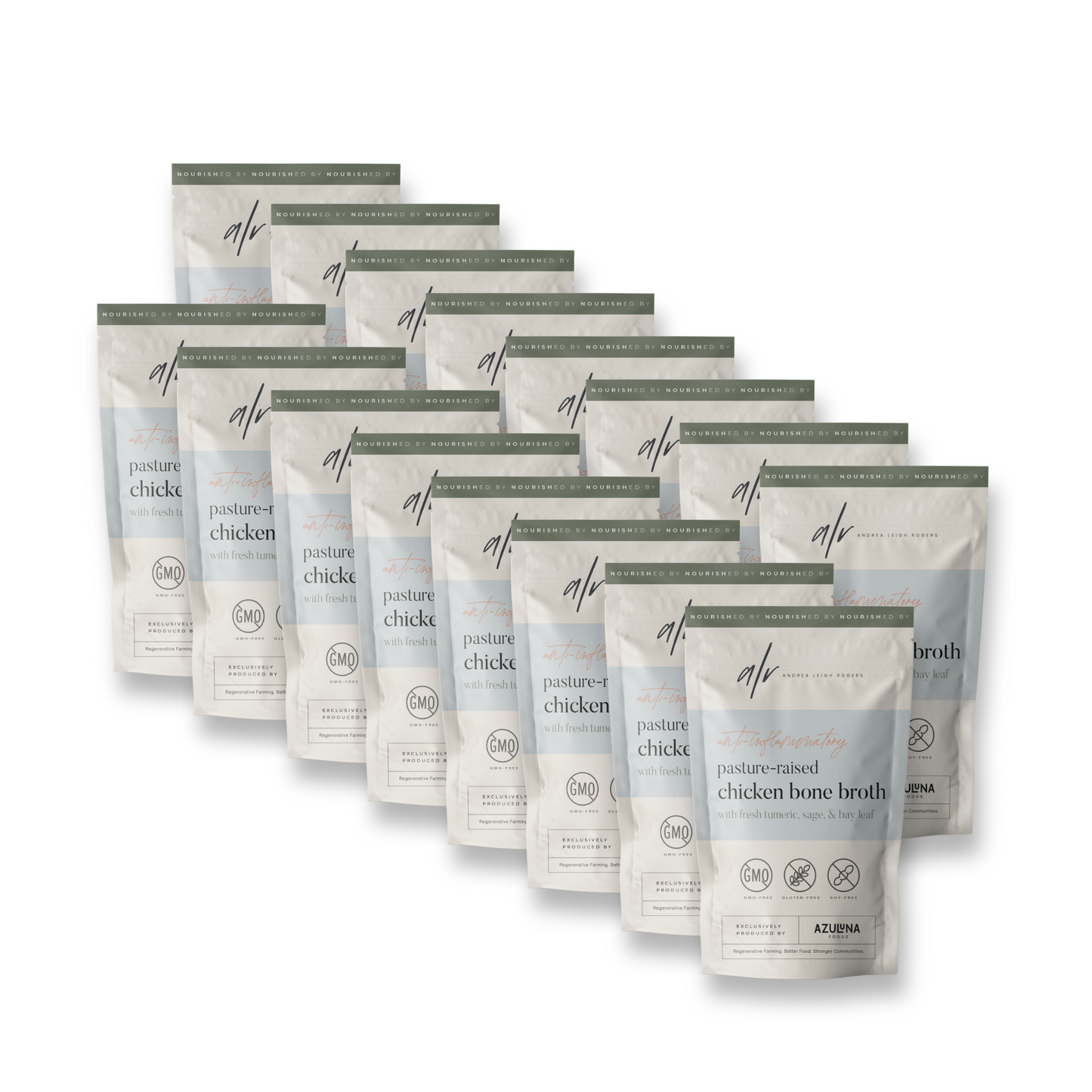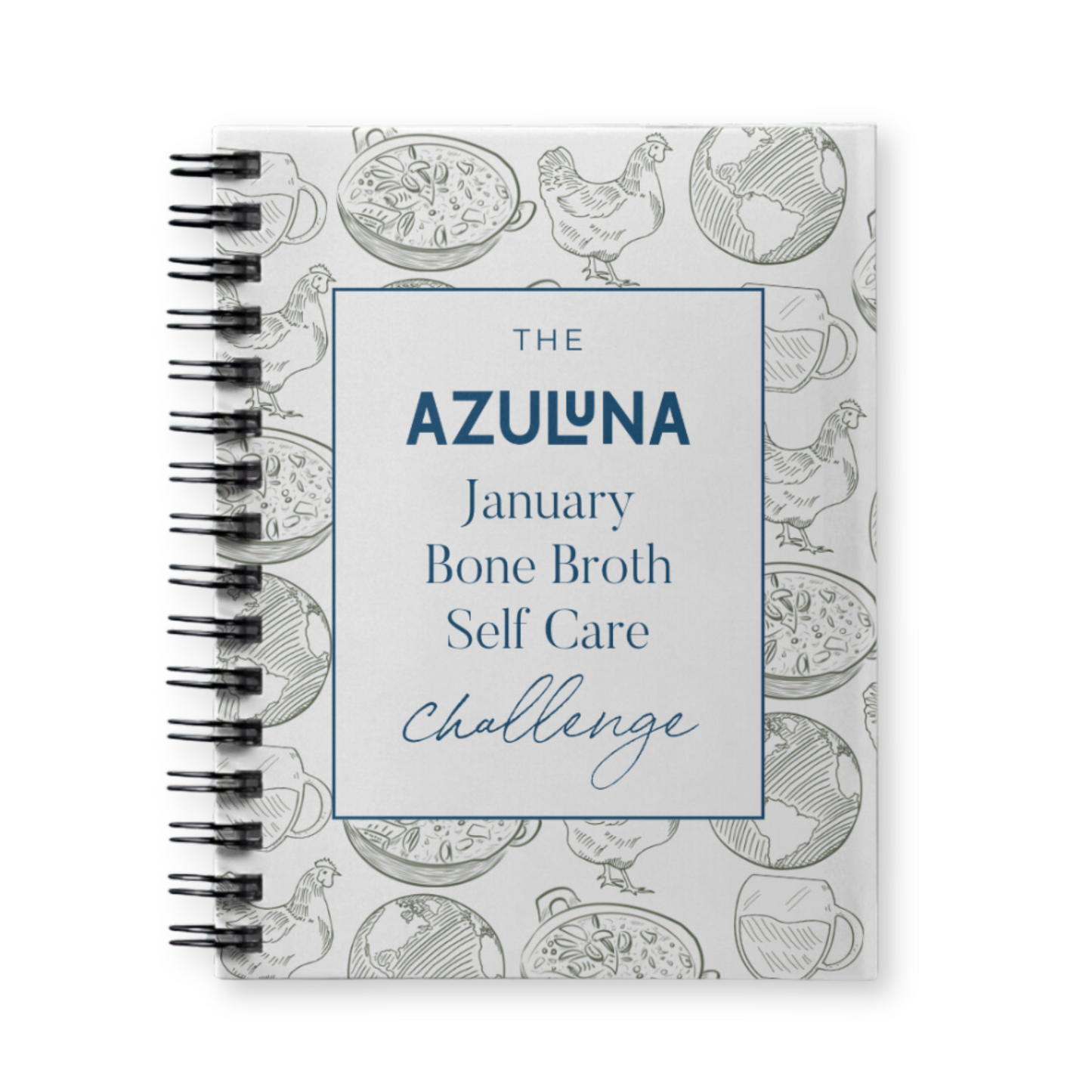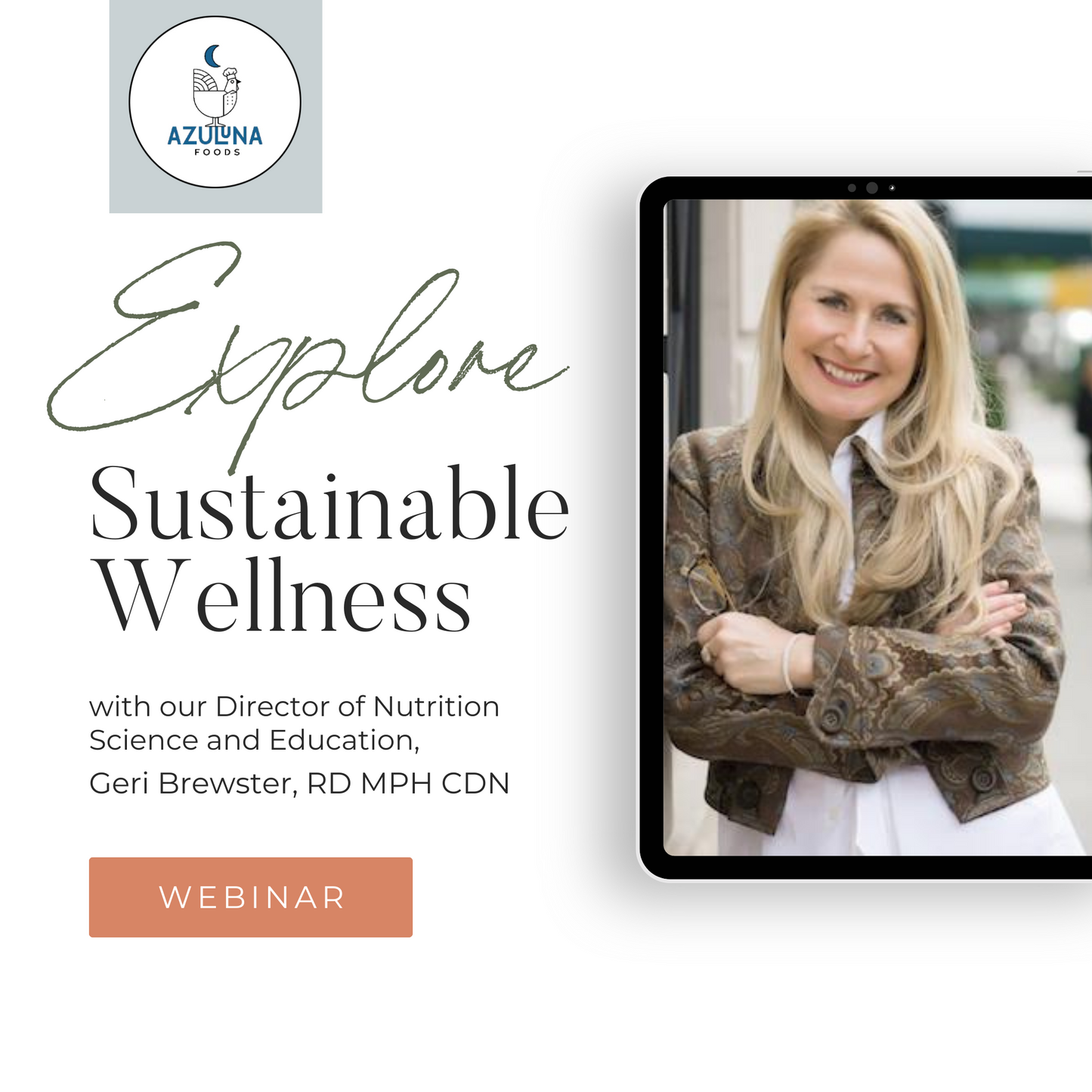 Regular price
$192.00 USD
Sale price
$192.00
Unit price
per
Sale
Sold out
🌿 Welcome to the Azuluna January Bone Broth Self-Care Challenge: Nurture, Reflect, Celebrate 🌿
Embark on a transformative month of intentional self-care, where each day invites you to savor a comforting cup of Azuluna bone broth. This journey transcends the ordinary; it's an exploration of well-being that extends inspiration about yourself, embracing the health of the planet.
Step into a month of wellness in the comfort of your home with this exclusive bundle.
The 28-day journey focuses on enhancing gut health, integrating mindfulness into your daily routine, and fostering awareness of eco-friendly, sustainable living.
What's Included:
16 packs of Azuluna Bone Broth*
1 x 30-Day Challenge Journal
Weekly, content related  movie recommendations on food, nutrition and planet health
Our own Paella Recipe to celebrate your journey's end
Complimentary access to our exclusive Sustainable Wellness webinar, hosted by our Director of Nutrition and Education, Geri Brewster, RD, MPH, CDN
This bundle is your passport to holistic well-being and mindful living, both for yourself and the world around you. Join us in this 30-day self-care adventure and nurture your mind, body, and the planet.
Elevate your well-being, embrace sustainability, and celebrate the transformative power of self-care with Azuluna.
*For your and your freezer's convenience, the bone broth for this box will be sent in 2 shipments with 8 packs each: One at the beginning of your challenge, one half way through.
PLACING YOUR ORDER
How it Works
View full details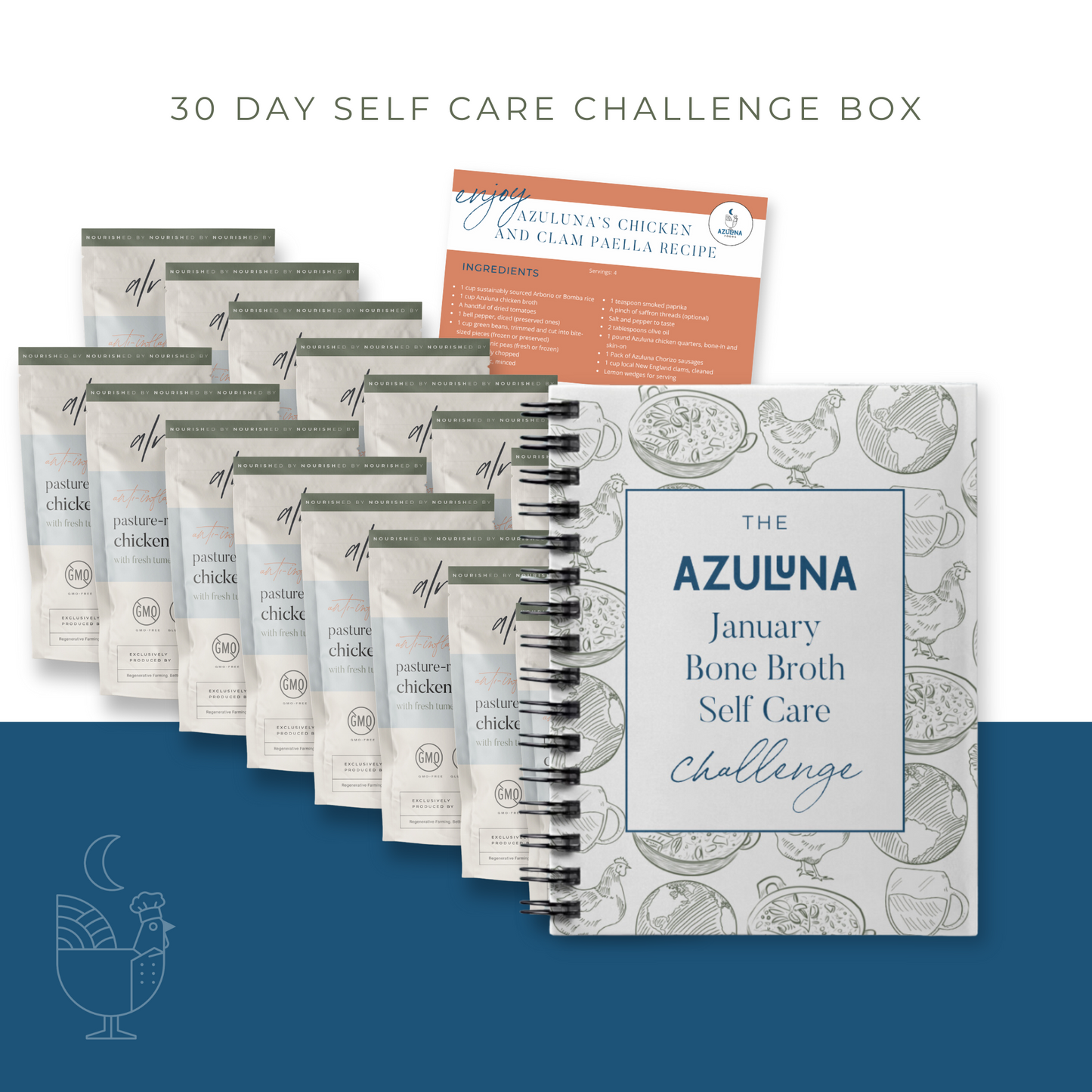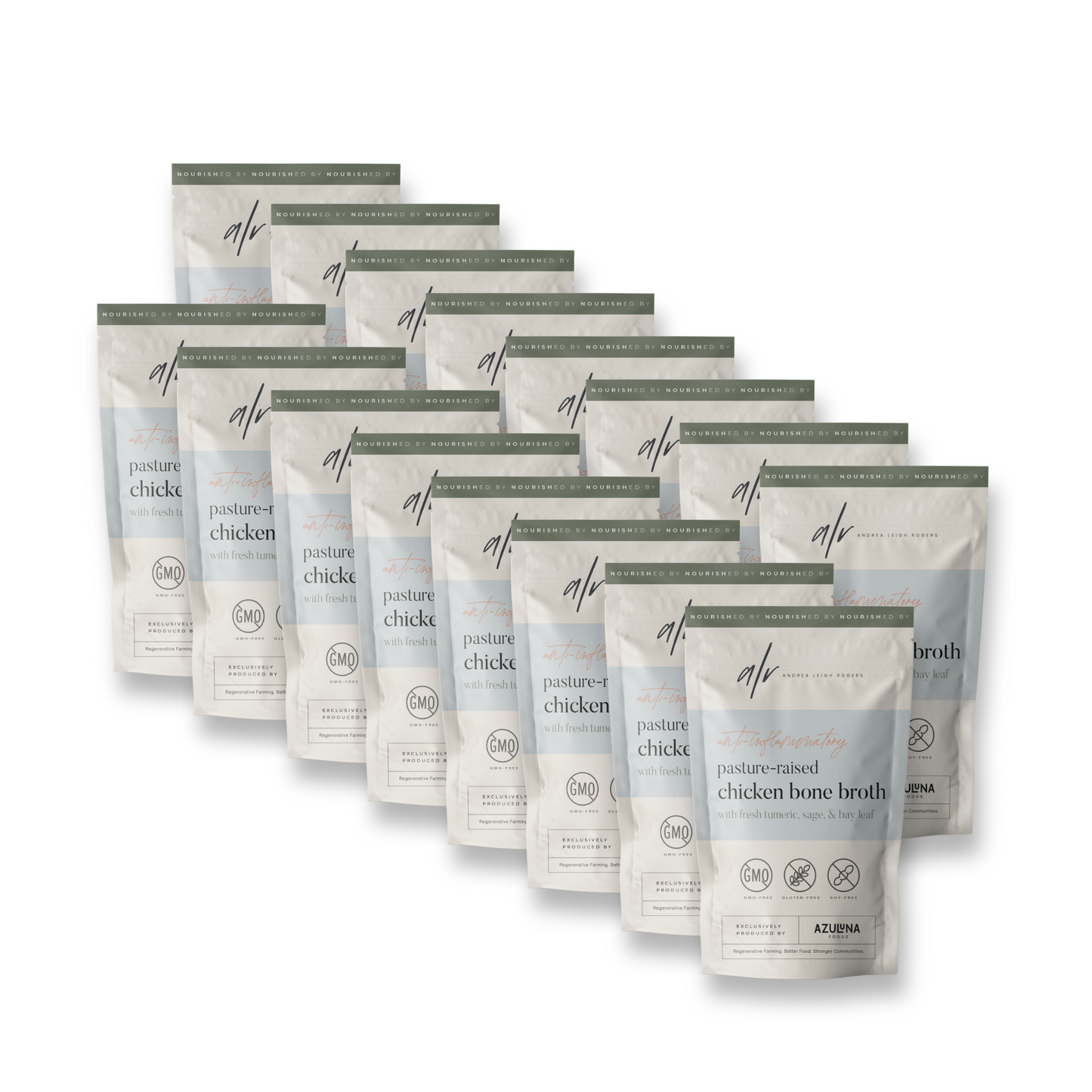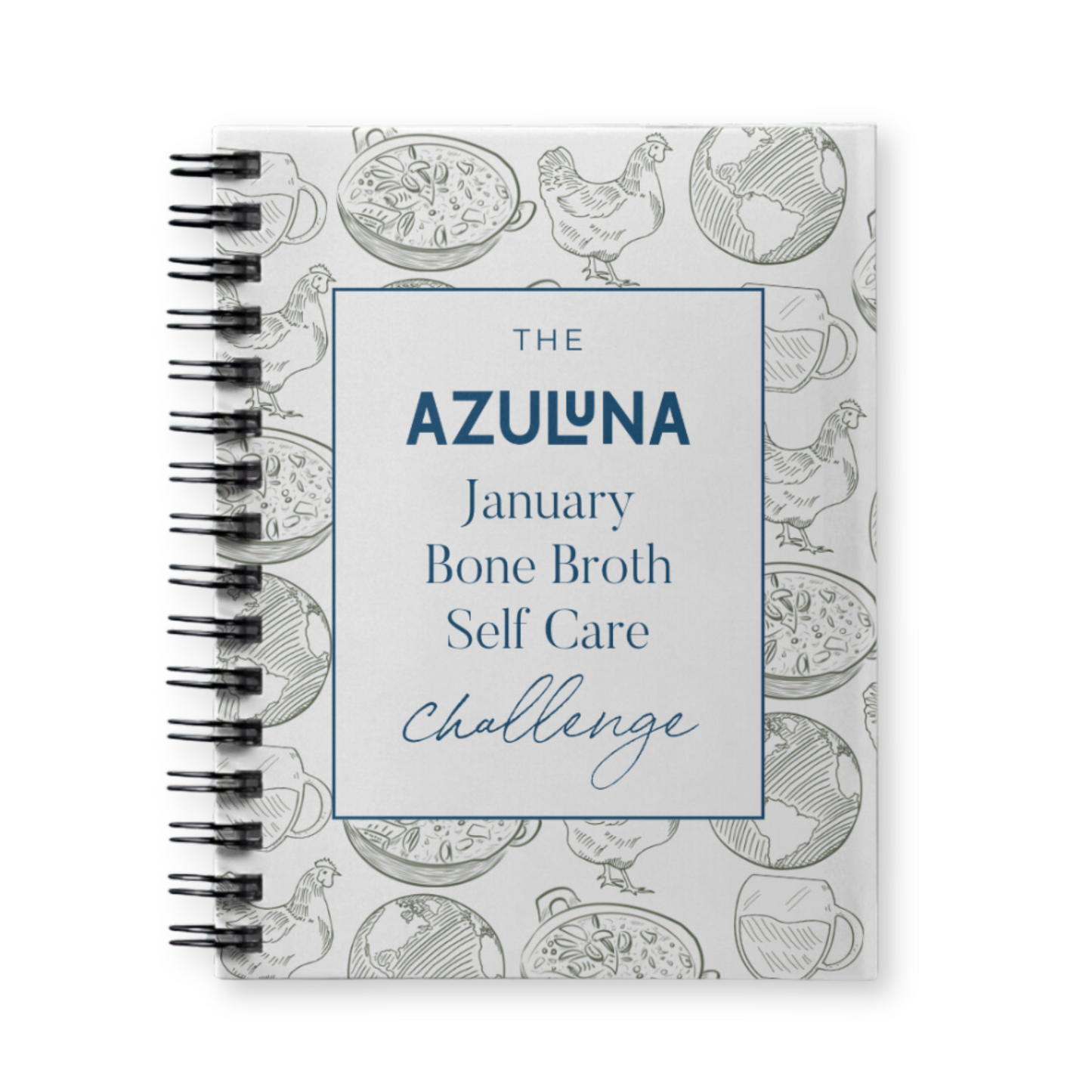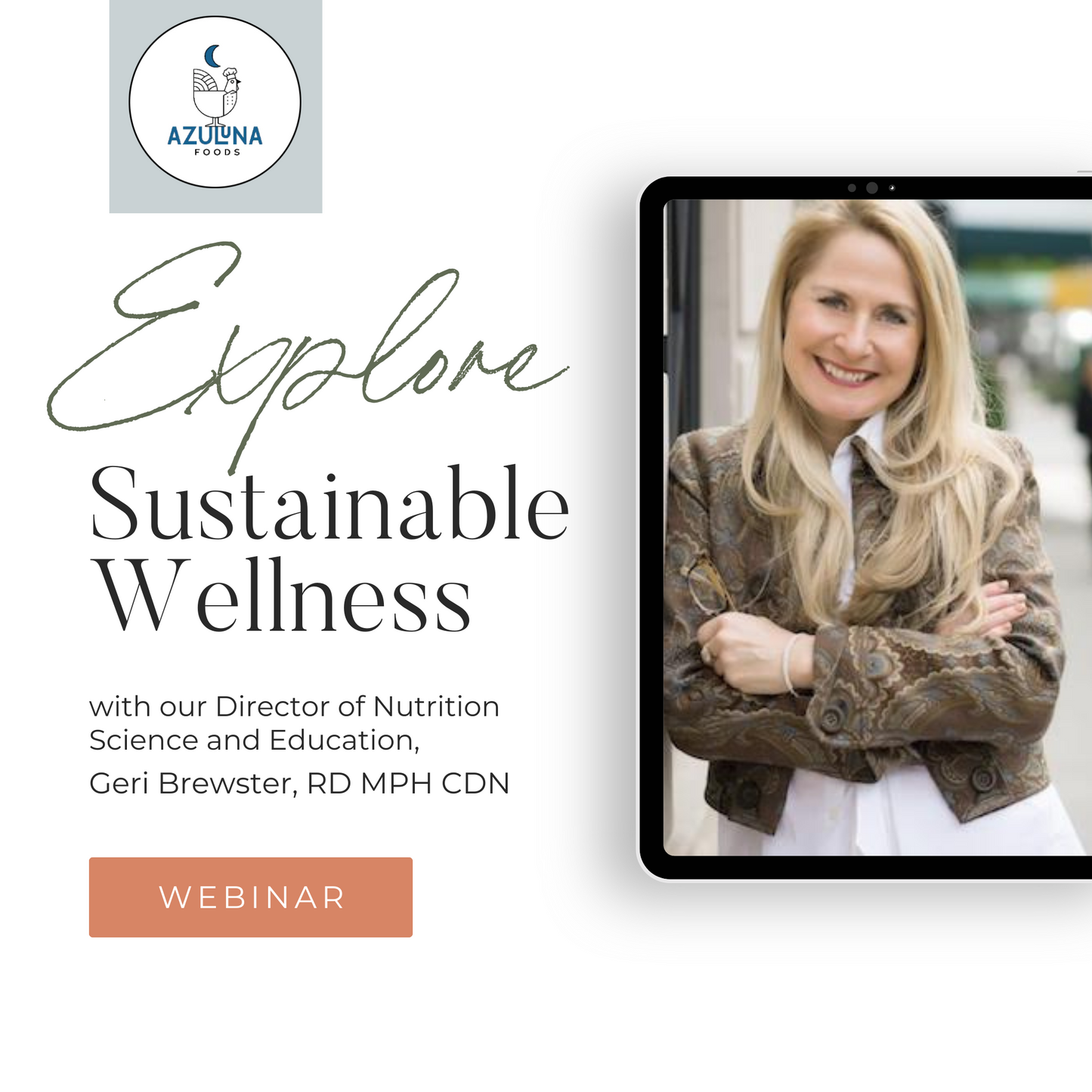 questions?
FAQS
No, our limited-time bundles aren't available for subscription.

You can still subscribe to our Bone Broth and Chicken Box for a regular dose of Azuluna's pasture-raised goodness.
We are proud to deliver our products nationwide.
Nope. You'll receive tracking information that automatically updates as your box makes its way to your doorstep.
Unfortunately, no, our delivery system requires a home address for delivery.
you may also like: